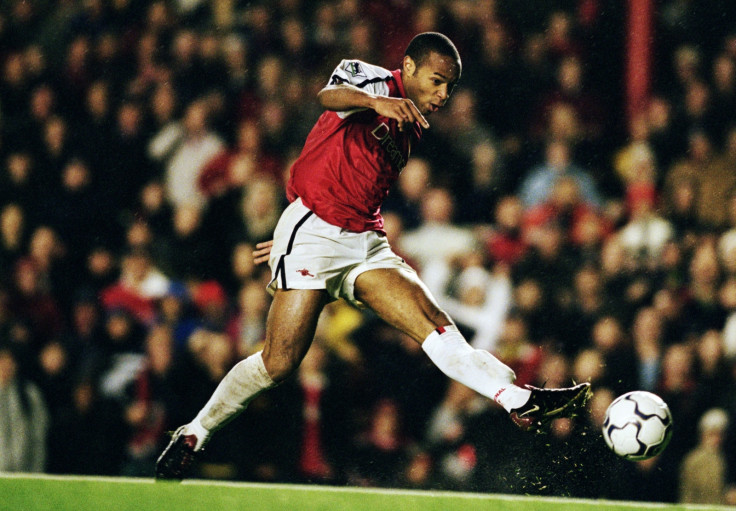 There's a great line in Norman Mailer's extended essay on the Rumble in the Jungle, which the American writer uses to describe the full force of a George Foreman punch.
Mailer writes:
"He did not just hit hard, he hit in such a way that the nucleus of the opponent's will was reached. Fission began. Consciousness exploded. The head smote the spine with a lightning bolt and the legs came apart like falling walls."
Only the most impressive of human endeavours inspires such exquisite prose, so we can count ourselves unfortunate that Mailer didn't cover the English Premier League, and thus never turned his pen to the exploits of Thierry Henry.
Henry retired this week, but it's easy to imagine that his career would have provided Mailer with plenty of material.
Like Foreman's nucleus-busting uppercut, Henry had a talent for producing moments of near superhuman brilliance which have marked themselves indelibly on our sporting consciousness.
Think of Henry and you think of a highlights reel of outrageous quality.
The single-handed torpedoing of Real Madrid at the Bernabeu in 2006; the skittling of Spurs defenders like ninepins in his most memorable derby goal; the conjuror's trick of a hat-trick away in the San Siro, in a 5-1 demolition of Inter Milan; the casual genius of his flip-up, over-the-shoulder volley against Manchester United which, as Paul McCarthy noted on Twitter this morning, even managed to spark a shoal of sceptical sports writers out of their seats at Highbury in 2000.
And this is to name but a few choice goals. Of course there were well over 200 in total at Arsenal alone, during a period in which Henry at times seemed to control the destiny of matches with his will.
Who can forget the Liverpool game at Highbury in 2004 when, having been knocked out of the Champions League amid much trauma the week before, Arsenal found themselves two-nil down at the break, title hopes teetering on the brink.
Henry dragged Arsenal to a 4-2 victory with a tornado of a second-half hat-trick, which exemplified the power, speed and virtuosity that was the Frenchmen's calling card in this particularly purple patch.
And yet, and yet ... Perversely, Henry never seemed to completely win over the British public.
There was explicit scepticism about his insouciant attitude, a latent distrust of his character (which was to later boil over after the handball drama against Republic of Ireland in 2009) as though it was some sort of affront to the way the game ought to be played, a slap in the face for British values.
What seemed to peeve punters the most was Henry's desire to toy with, and make fools of his opponents, as if this was in some way ungentlemanly.
Critics on these grounds miss the point of sport and its meritocratic values in general. Performing to extraordinarily high skill levels which flummox even your contemporaries is what every schoolboy dreams of.
To chastise a sportsman for this is akin to encouraging Stephen Sondheim to limit his compositions lest they reflect badly on lesser peers, or to admonish an employee of the month for excelling above the rest.
Hiding talent under a bushel, thank goodness, has never been what elite sport is all about.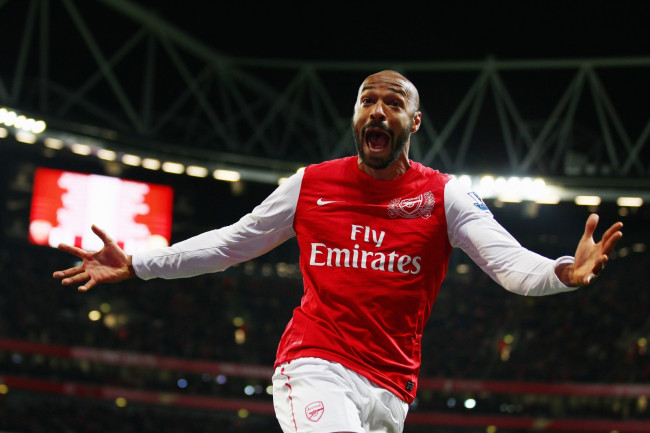 So what of Henry's legacy? The endless Youtube montages (and here's a good place to start) will cement him as one of the Premier League's true greats, but he will also go down as something of a template-shifter in modern centre-forward play.
Before Henry, English football at least still relied on the, now anachronistic, tags of No. 9 and No. 10 to populate their strikeforces. Henry combined the two to make those terms almost obsolete.
As fearsome in back-to-the-goal hold-up play as he was in galloping, obliteration mode, Henry would score, create, score, create in dazzling fashion. In that sense he was the forerunner to a style now perfected by Cristiano Ronaldo.
Ronaldo's numbers already far outstrip the Frenchmen's, but Henry showed him how it could be done. For that and a whole host of memories, and for want of a Mailer-esque metaphor to do him justice, thankyou Thierry. You truly were a force to be reckoned with.
Edward Bearryman is a football writer with Match of the Day, and is a prolific tweeter @edbearryman.