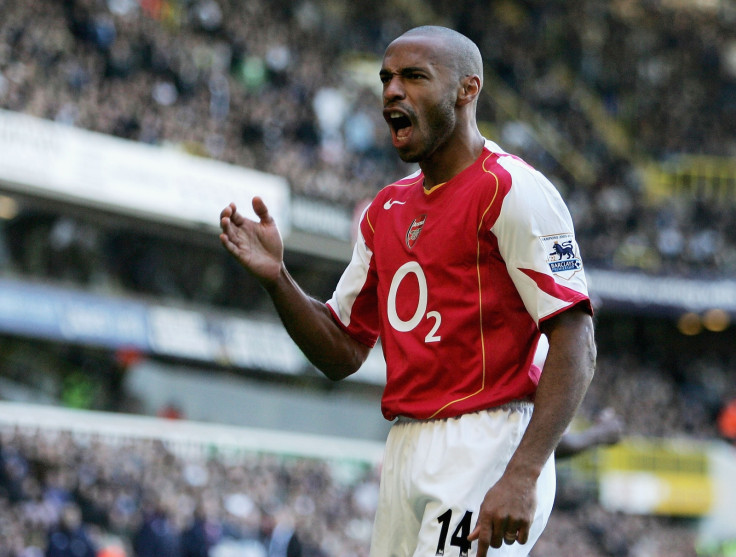 Chelsea manager Jose Mourinho has revealed he was once on the verge of signing Arsenal legend Thierry Henry during his time at Barcelona - years before the French international moved to Highbury.
The French forward, who officially announced his retirement on Tuesday, has been arguably one of the most important players in the Gunners' history, scoring 228 goals, winning two Premier League titles, three FA Cups, four Golden Boots, and five Player of the Year awards, while leading his side to the Champions League 2006 final against Barcelona.
However, Mourinho has revealed Henry's history at Arsenal could had been very different if he would have secured his services years before his move to North London, when the forward was playing for Monaco, and the current Chelsea boss was Sir Bobby Robson's assistant manager at the Camp Nou.
"I tried to sign him once in my career, when I was an assistant in Barcelona with Mr Robson. He was in Monaco and he went to Juventus, we lost him by an inch," Mourinho said to TalkSPORT.
Luckily for the Gunners, Henry then failed to make the impact expected at the Seria A, playing as a winger rather than in his favoured position, and Arsene Wenger lured him to North London in summer 1999 from Juventus for around £11m.
Mourinho admitted his admiration for the player during his time at Arsenal, but claimed he didn't make a further approach for him as it was impossible to steal him from Arsenal.
"After that he was not on my radar because it was never a possibility to come to my teams. Could you imagine in that moment leaving Arsenal in his best moment to come to Chelsea? I wouldn't imagine that.
"Obvioulsy [he is one of the all time greats]. He's the kind of player that you need forever, especially in the Premier League where he was more than any other place.
"He was okay in Barcelona and the [French] national team, but the real Thierry Henry, the player that we are all going to miss forever, is the one that made unbelievable seasons and incredible history in the Premier League."