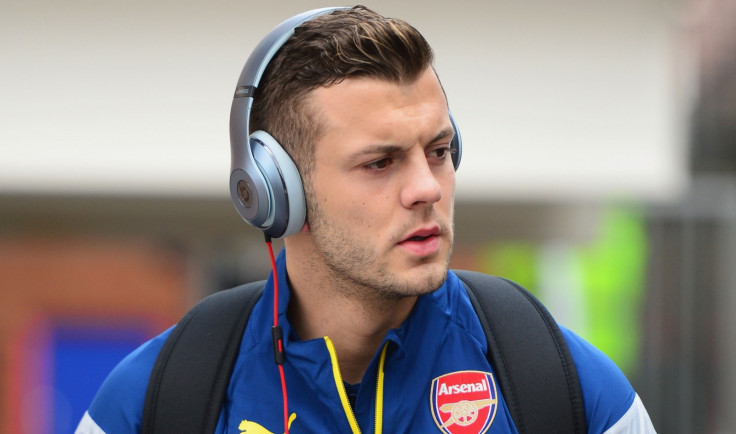 Jack Wilshere believes it will be weird to play for a different club if Arsenal decided to sell him in the summer.
The England international has been linked with a move to Manchester City in the summer, having failed to get into the first team on a consistent basis. His case has not been helped by the myriad of injuries that he has suffered over the past couple of seasons, keeping him out of contention for months on end and stalling his development.
The midfielder started the season on a bright note this season but had his feet taken off him by a hard challenge by Paddy McNair, which ruptured his ankles and kept him on the treatment table for over five months.
The Gunners have progressed massively during that period, winning games against Manchester City, Liverpool and Manchester United, something they failed to do last season and Arsène Wenger has hit upon a balance in the squad which he will be loathe to break to induct Wilshere into the team.
The uncertainty over his starting spot has put his future under doldrums but Wilshere is ready to fight it out and prove his worth to the manager.
"I want Arsenal to want me. So if they didn't want me, it would hurt. It would be strange playing for another club. I went to Bolton on loan and that was strange," Wilshere told the Daily Mail.
"I feel like I'm ready to play now and that's not going to change. I want to play more minutes before the end of the season and then I'll have to wait until next season and see what the boss's plans are for me, for the team.
"I want to play first-team football. I want to play in the Premier League, the Champions League and I want to continue playing for England. If I'm going to do that, I have to play for my club and put in good performances for my club because there are other English midfielders who are doing that in the Premier League.
"You can't stop the speculation or do anything about it. I have not spoken to the boss about it at all. He has not mentioned it to me. I've not mentioned anything to him. At the moment, I need to get back in the team. The speculation about my future started when I was injured. You just want to get back out there and get back to what you love doing and just concentrate on that," he concluded.