Alex Oxlade-Chamberlain has sung the praises of Jack Wilshere, as the Arsenal pair begin to prepare for the possibility of selection for the 2012 Euros.
Wilshere is still recovering from an injury that has left him out of the Gunners line-up for the season, but Arsene Wenger claimed last week that the 20 year old will be fit enough to play in the Premier League before May.
"If he has no setbacks he will play this season," the Arsenal manager said at the time.
"Wilshere is back with the ball and for us that is a huge step. The work we do with the ball is always quite demanding."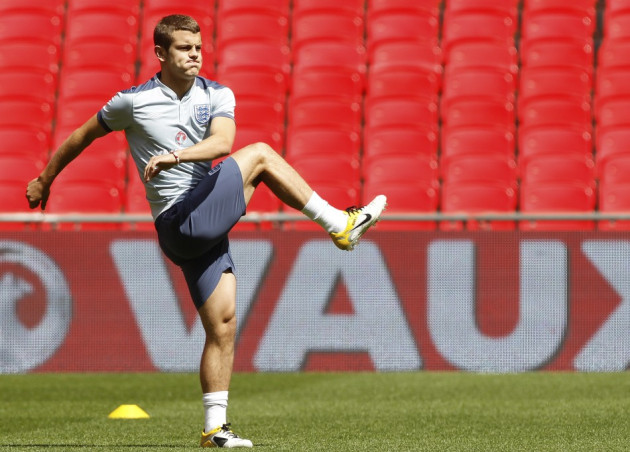 And Chamberlain, who is working hard to get his first cap for the senior England side, insists that while Wilshere is displaying great potential for talent in both Arsenal and the England squad, he's also very humble about his abilities.
"There are a lot of English players coming through, such as the likes of Danny Welbeck and Kyle Walker, while at Arsenal we have the likes of Jack Wilshere and Theo," he told the official Arsenal website.
"For their age they are all really mature and fearless. You forget how young Jack is - he is such a confident lad - but at the same time they are all humble as well.
"When it comes to football they are really focused and just get on with the job. They are technically very good and have the right mindsets to become world-class players."
Walcott and Kieran Gibbs are both on fire for Arsenal at the moment, and Chamberlain believes that they are all showing signs that the England squad has a great future ahead.
"As long as everyone keeps progressing as they are at the moment, it will be good for England's future," he explained.
"We have a lot of English talent here at Arsenal and we will all be working hard to get into the national team.
"The longer you play with people, the better you get to know them. You bond and being around the same players means that you bounce off each other. It will be good for the future."
Chamberlain himself admits he's hopeful of making the England squad in time for the Euros, but the former Southampton star isn't getting ahead of himself just yet.
"It would be very nice [to be involved] but I don't get too far ahead of myself or get carried away," he said.
"My main focus is to see the end of the season out with Arsenal and help us do as well as we can. We have a long way to go to get a Champions League spot and hopefully top three as well. It would be very nice, but one step at a time is the way to go."