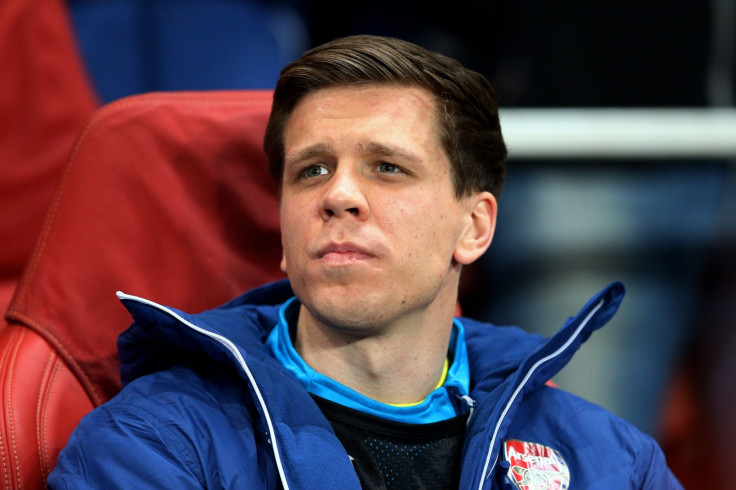 Jan Tomaszewski, the Polish goalkeeper famous for his saves that stopped England qualifying for the 1974 World Cup, believes Arsene Wenger has misled Wojciech Szczesny regarding assurances over playing time, stating that his compatriot must be "devastated" and should leave the club following Arsenal's recent decision to sign Petr Cech.
Chelsea stalwart Cech ended his 11-year association with the Premier League champions after confirming a move to the Emirates Stadium on 29 June. The 33 year old is expected to become the Gunners' first choice between the posts for many years to come after he signed a long-term contract for a fee reported by BBC Sport to be in the region of £10m ($15.6m).
Such an impressive transfer would appear to strike a decisive blow to former number one Szczesny's hopes of re-establishing himself as a regular starter after initially losing his place to Colombian David Ospina back in January.
That demotion followed the player incurring Wenger's wrath and being fined £20,000 for smoking in the showers in the aftermath of Arsenal's 2-0 defeat at Southampton on New Year's Day, although Tomaszewski claims Szczesny was later given false hope of returning to the side.
"In January I spoke to [Poland manager] Adam Nawalka and he said that Arsene Wenger had told him that if Szczesny worked hard in training he would play again soon," he told Polish publication Przeglad Sportowy.
"It turned out that he didn't tell the truth. I'm sure that when Szczesny said that he was going to stay at Arsenal, he didn't know that Cech was going to come because Wenger didn't tell him about his plans. Szczesny should leave, because it will be waste of time for him, if he stays."
As well as insisting that Szczesny should leave Arsenal following Cech's arrival, Tomaszewski also lamented the potential impact of the deal on the Polish national team.
"Wojciech must be devastated. This [Petr Cech transfer] is a big problem also for the Polish national team," he added.
"I remember when I was in Dublin before the Republic of Ireland versus Poland match, everyone was asking me just one question: if [Jakub] Blaszczykowski and Szczesny would play. That meant everyone was afraid of him.
"For me Wojciech is still Poland's number one, a world class goalkeeper, but after Cech's transfer he has no chance to play at Arsenal and for Poland. It could be end of his career in the national team."