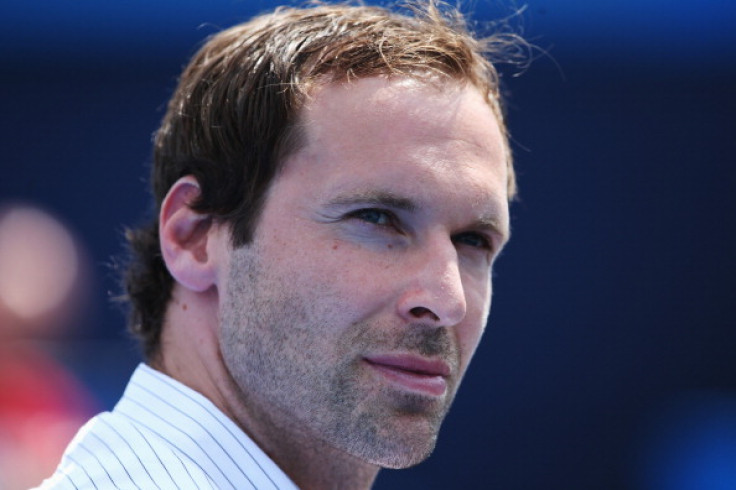 Arsenal's first summer signing Petr Cech has revealed that he had a chance to join the Gunners in 2002 before he made his way to Rennes in Ligue 1 from Sparta Prague.
On Monday (29 June), the north London club announced the signing of the Czech Republic international goalkeeper from Chelsea, 13 years after he had the chance to join Arsenal, but it was due to the regulations regarding work-permit for teenagers who are yet to feature for their senior national team, that prevented the stopper from moving to Highbury, which was Arsenal's home at the time.
Arsene Wenger has admitted that he has been a long-term admirer of the former Blues goalkeeper, and is delighted to have convinced him to make the switch from Stamford Bridge to the Emirates Stadium.
"There was a chance before I went to France [to join Rennes] that I could sign for Arsenal but I was only 18 or 19 and at that time Czech Republic were not in the European Union," Cech told Arsenal's official site.
"You needed a work permit and the conditions were to play 75 per cent of the first-team games for the national team, which at the time was impossible for me to get. In the end I went to France because I couldn't get a work permit," he added.
"I had a few teams who were interested but Arsenal was one of the main ones. I was so excited because of the Premier League and big clubs but unfortunately it was not the time for me to come."
The 33-year-old goalkeeper admits to cherishing his time with Chelsea, where he won multiple trophies in England and Europe, but is keen to write a story for himself at Arsenal and emulate his trophy winning days with the west London club.
"It was later with Chelsea, and I'm obviously grateful for that, but you can never prepare the ways in your life and you'll never know where you'll end up. Here we are and I hope that I can replicate all I've managed to achieve in the past decade."
"If I could have got the permission, maybe my story would have been a completely different story but here we are 10 or more years later, and now we can write the story again," Cech concluded.