Former Germany manager Jurgen Klinsmann believes that new signing Mesut Ozil can turn out be a real leader on the pitch for the Gunners following his transfer from Real Madrid. The Spanish giants sold Ozil for a record £42m fee on deadline day, making him the costliest German in Europe and also the second most valuable transfer in the Premier League after Fernando Torres.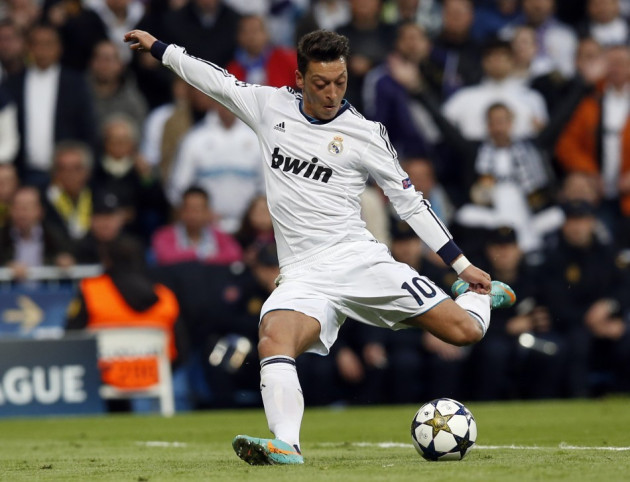 "Arsenal is one of the best 11, 12 teams in Europe and now he gets the chance to take responsibility. At Real, it was so that [Sergio] Ramos and [Cristiano] Ronaldo called the shots. Now Mesut can assume such a role in London. He is now catapulted into the role of a leader. Ozil has learned a lot in recent years of being a big fish in the Madrid shark tank. He now takes this experience with him and that's great for Arsenal, Mesut and for Germany," Klinsmann said.
The move has also gained a lot of interest from current Arsenal plans, notably Santi Cazorla, who is revelling at the prospect of playing alongside the prodigous German. Ozil is likely to make his first appearance for the Gunners against Sunderland on 14 September following the international break and Cazorla believes that his inclusion will vastly improve the Gunners when playing against quality opposition. The Gunners failed to win any game against the top three last season, collecting only two points from a possible 18 and ended the season on 73 points, 16 points behind Champions Manchester United.
"I am very happy that Ozil is here. He is a spectacular player and we are very lucky we are going to learn alongside him. I don't understand that [why Real Madrid sold him], he is a unique player. You will have to ask the club for reasons why they sold them, but at the same time he didn't think he was getting the opportunities he deserved and luckily he has come to us," Cazorla said.
"He is an important player and he is going to be very good for the team and the way we play. I hope he can help us fight against the big teams in the Premier League," he added.