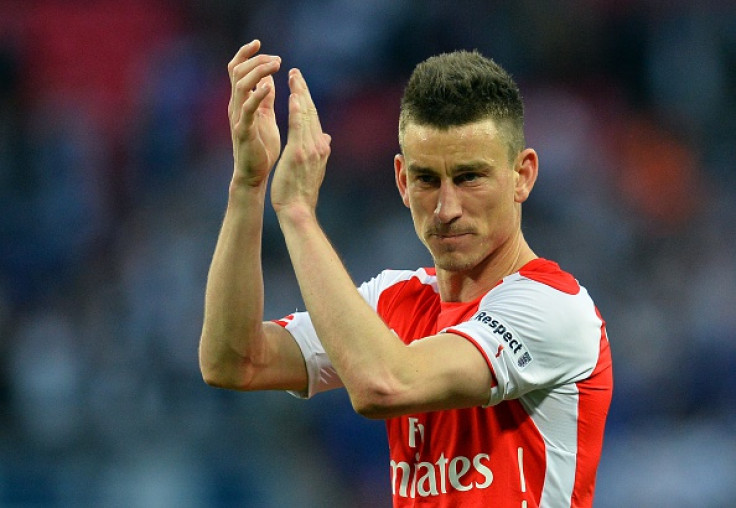 Arsene Wenger has revealed that he was tracking Laurent Koscielny from during his time at Lorient, when he had shown similarities with Italian legend Fabio Cannavaro. The 30-year-old has been among the Gunners' best performers this season, something which people did not expect when he first made his move to the Emirates six years back.
The Frenchman took some time to acclimatise himself with the Premier League, starting his Arsenal career with a red card in his first game against Liverpool. The defender was also involved in a tangle with Wojciech Szczesny to gift Birmingham a goal in the final few minutes of the League Cup final in 2010, which ended their trophy hopes for yet another season.
Koscielny has since made 200 appearances for the Gunners and with Per Mertesacker alongside him, has forged a partnership that has slowly but surely developed into one of the meanest defences in the league. Wenger revealed that the France international caught his eye on TV when watching Lorient, where the Arsenal manager observed him to be mobile and strong on the tackle.
"I saw him first playing on TV for Lorient and straight away I was struck by his quality, focus, mobility and pace," Wenger said, as quoted by Goal. "He was a bit like [Fabio] Cannavaro. Not too tall, but very mobile, read the game very well and had great interception qualities.
"I was told by a friend of mine who was his coach a few years earlier that he was a quality player, so I kept an eye on him."
The only issue that Wenger had was inability to head the ball well, but he has immensely improved over the past few years and is closer to overcoming the weakness. "I felt that the only question mark for him coming to English football would be dealing with the ball in the air. But he's slowly getting there," he added.