Arsenal legend Ian Wright imploring Arsene Wenger to consider Yaya Toure move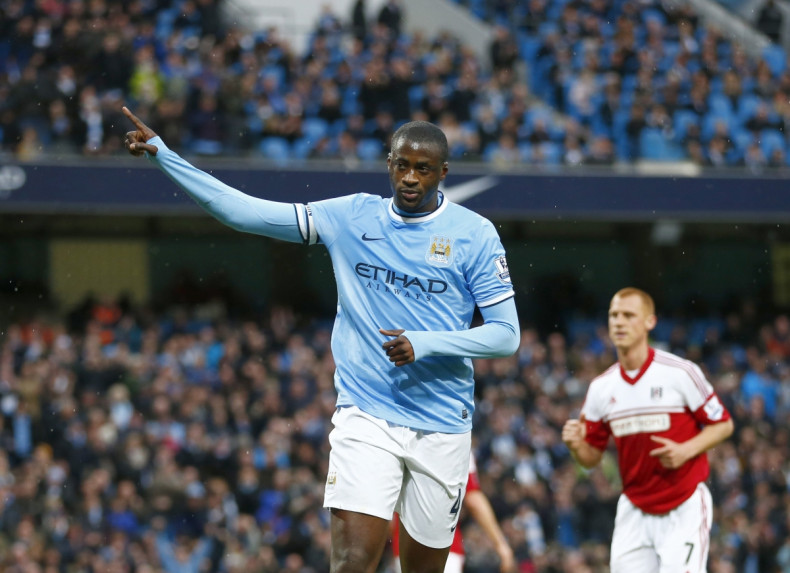 Arsenal legend Ian Wright believes that the Gunners should make a move for Manchester City midfielder Yaya Toure during the summer transfer window.
The Ivorian midfielder has been criticised after Manuel Pellegrini's team failed to perform well since the turn of the year, which has seen them lose four out of their last six Premier League encounters.
Toure was targeted again following City's loss at the hands of arch rivals Manchester United at Old Trafford on 12 April, with Gary Neville tearing into the Ivorian for his lack of commitment and unwillingness to perform his duty in the middle of the park.
The 31-year-old midfielder has been linked with a move away from the club this summer, with Inter Milan manager Roberto Mancini openly stating that he is willing to sign him for the Serie A side.
But the former Gunners forward is confident that Toure still has two good years of football left in him and has urged Arsene Wenger to consider a move for the midfielder, who has already had a trial with Arsenal when he was a youngster.
"If you could get him for that price at the end of the season, I'd have him at Arsenal in a heartbeat," Wright said, as quoted by the Express.
"Everyone is jumping on the bandwagon of writing him off, but he is 31 and I reckon he would be an absolute sensation at the Emirates for a couple of seasons at least," the 51-year-old former striker added.
Wright also defended the Ivory Coast international after a volley of criticism following their derby loss at Old Trafford.
The former England international believes that Toure was not the only player at fault for their loss and believes that every player apart from Joe Hart showed a lack of passion and commitment during the game.
"I just think Yaya is the easy option when fans are looking for a scapegoat, because of the money he earns and all that stuff about City not acknowledging his birthday a year ago," he added.
"But to blame him for all that happened at Old Trafford is crazy. Yes, he didn't have a good day, but I didn't want see too many in sky blue shirts who did (sic)."
"Toure's languid style of running will always see sofa experts claiming he is not trying. But they were not saying that when he was marauding through defences with opponents bouncing off him a season ago," Wright defended the under fire midfielder.
"At the moment City are like a ship aimlessly drifting along, rather than charting a definite course, but to suggest that's all Yaya's fault? I'm sorry, but I'm not having that at all."
"Apart from Joe Hart, there just appears to be a lack of passion throughout the team — and that certainly isn't down to just one man."
"All those City fans wanting to see the back of him should be careful what they wish for. Toure deserves a lot more respect than he is being shown at the moment," the Gunners favourite warned.