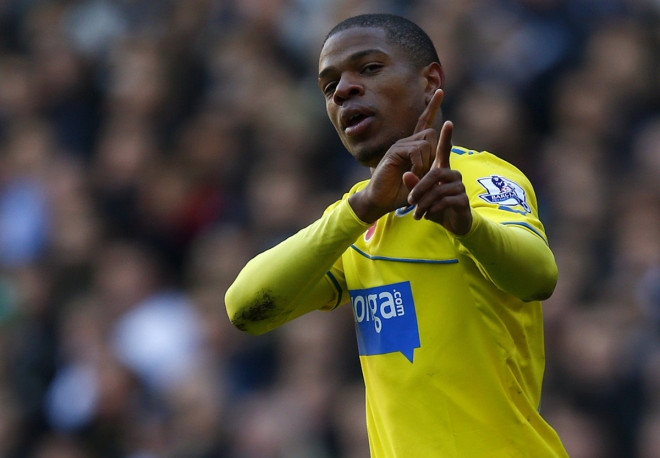 Arsenal and Liverpool have opened talks with Queens Park Rangers striker Loic Remy for a move in the summer, according to the Daily Mail.
The striker has scored 14 goals from 24 starts this season and played a major part behind Newcastle's upsurge in the start of the season, where he was on a season-long loan.
However, an injury kept him out for a few months in the second half, which coincided with the Magpies' dismal form during the closing stages of the campaign.
The Frenchman still has three years left on his contract with QPR but has revealed intentions of playing in the Champions League and is likely to leave for a top four club in the summer.
The Gunners have long been linked with a move, with Arsene Wenger a huge admirer of the striker, who is travelling with the French squad to Brazil for the World Cup.
Wenger has earmarked the player to provide cover for Olivier Giroud, who has had a respectable season up front for the Gunners, scoring 22 goals in all competitions.
However, the lack of a partner has severely stunted his form over the course of the season, which was evidenced by his performance following the introduction of Yaya Sanogo into the field in the finals of the FA Cup.
The Frenchman linked up well with his compatriot, which eventually led to the winning goal by Aaron Ramsey and allowed the Gunners to end their trophy drought.
Remy's arrival will give the Gunners more quality in the attacking third and the pace to run behind defenders with Walcott on the side.
However, Liverpool are also keeping a close eye on the player and are planning a move to add more depth to their squad ahead of their return to the Champions League.
The Reds have Luis Suarez and Daniel Sturridge in the squad, but Brendan Rodgers is looking to add a third centre forward to their roster to rotate as they look to conquer Europe for the sixth time in their history.