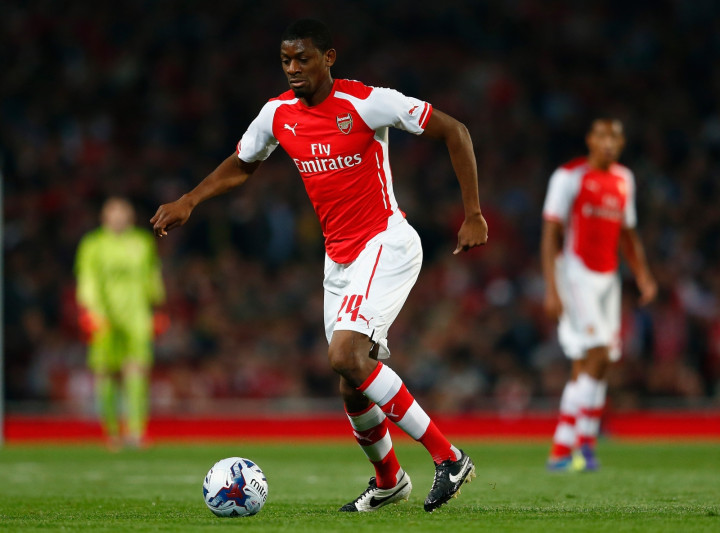 Arsenal manager Arsene Wenger has rubbished claims that Abou Diaby has suffered a fresh setback in his attempts to return to the first team but says the French midfielder's fitness must be managed.
Reports claimed last week that Diaby was set to spend another three months on the sidelines with a hamstring injury, the latest in a long line of blows for the 28 year old whose career has been undermined by several lengthy spells on the sidelines.
The France international has played just once this season in the League Cup defeat to Southampton, with Wenger claiming the player is unfit to make a full return to the Arsenal first team.
But following suggestions that Diaby's comeback had been complicated, Wenger told beINSport: "He is a player that I have an enormous amount of respect for. Every time he comes back, he has to start from zero with another injury. He was a victim of competition.
"A footballer needs his ankle. He was destroyed by a bad tackle at Sunderland six or seven years ago which altered his ankle. He is not a fragile player. He was the victim of an assassin's tackle that went unpunished."
Diaby's absence has exposed Arsenal's lack of a genuine holding midfielder, with Jack Wilshere and Mikel Arteta thrust into the roles exacerbating fears that the team is lightweight in the middle of the park.
Wenger has been constantly urged to sign a player to fill the role in front of the back four which has been left hopelessly unprotected at times this season and former player Stuart Robson wants the void filled.
"Arsenal desperately need a holding midfielder but what Wenger should be doing is teaching and improving Jack and Aaron Ramsey – it seems clear to me that they are not being taught properly," he said.
"Paul Scholes said as much about Jack and he was right. And when someone like that talks, you should listen.
"The way things are – and it pains me to say it – if Wilshere wants to be the world-class midfielder we know he can be, then he simply has to leave Arsenal. And nobody wants to see that."
The 3-3 Champions League draw with Anderlecht and the 2-1 defeat to Swansea City in the Premier League saw Arsenal twice left to regret their deficiencies in midfield, with swathes of players committed into attacking roles without protection for the club's back-four.
"I agree with Wenger to an extent that the best way to protect a lead is to attack," Robson added. "The higher up you win the ball back, the safer you are.
"But you have to be disciplined. And when Arsenal lose the ball they are not. Nobody takes responsibility and nobody seems to know what they are meant to do.
"Per Mertesacker has said as much from a defensive viewpoint. The players – who I honestly don't blame too much for all this – need to be given clear jobs, but it is abundantly clear they don't know what to do and that is not right."