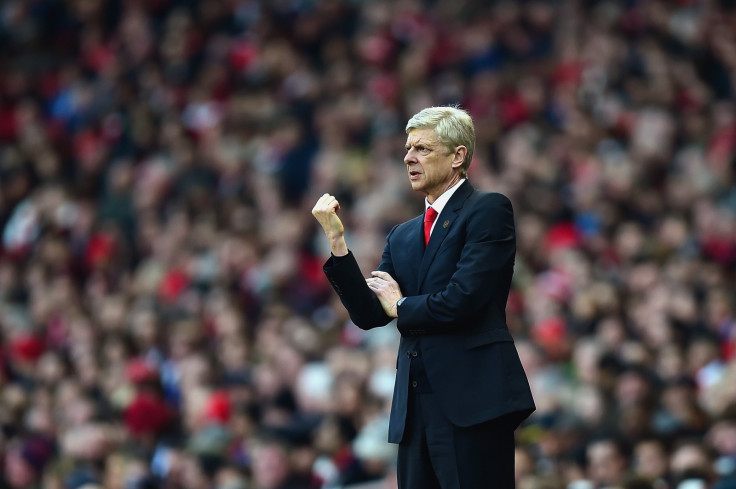 Arsenal manager Arsene Wenger says he has previously hesitated signing English players because of the length of time it takes them to adapt to a big club.
Though Theo Walcott, Alex Oxlade-Chamberlain, Calum Chambers and Danny Welbeck have all joined the club in recent seasons, the early years of Wenger's spell in the Premier League saw his teams bereft of English players.
The opportunities given to English players has been heavily scrutinised in recent seasons amid the national team's continued failure at major tournaments and Arsenal boss Wenger says their problems may be linked with an inability to adapt to new clubs.
"English players could have more of a problem when they come from a smaller club to this club because of how big the pressure is," Wenger said.
"They've fulfilled a dream because most of the time players want to come to a big club in England, and they could be under much more pressure than they're used to. It could take them some time to express themselves with freedom so they can display their talent.
"They go from being regular players at another club to having their position threatened and that they have to face competition from inside that they were not used to. That, of course, can be destabilising as well."
Along with Kieran Gibbs and Jack Wilshere, Arsenal possess a core of English players which is in stark contrast to the vast majority of the teams compiled by Wenger, which saw players drafted in from across Europe with a particular focus on the French market.
That influence from Arsenal contributed to statistics released after the 2013/14 campaign indicating that the minutes given to English players has risen to 36.08%, figures also helped by Burnley, who had fielded just one non-UK player in winning promotion to the Premier League.