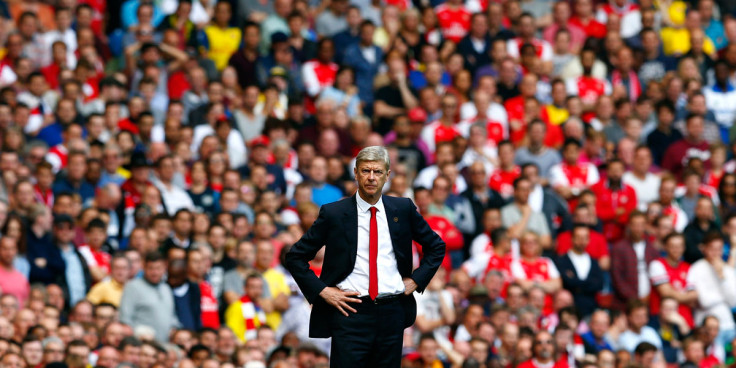 Arsenal manager Arsene Wenger has revealed that he had a word with the referee during the Gunners's 2-0 win over Monaco, as he was not happy with some his decisions during their Champions League fixture on Tuesday night.
Despite the win, the north London club were knocked out in the last-16 stage of the Champions League by Monaco on away goals, making it the fifth consecutive time that Arsenal have fallen at this hurdle.
The referee had a poor game overall and was guilty of a few decisions, mainly for one, where he decided to book Alexis Sanchez for a dive instead of awarding a penalty to the Chilean. The replays clearly showed contact between the player and the opposing defender, and had the referee spotted the infringement, it could have given Wenger's team a chance to progress to the quarter-finals.
The manager was incensed with the referee and had a few words with him at the interval, and later admitted that he just made it clear to the official that he had a poor first-half performance.
"I felt the referee had a very poor first half personally. I just told him that I was not happy with some decisions," Wenger said, as quoted on Arsenal's official site.
Meanwhile, the Gunners vice-captain Per Mertesacker has admitted that Monaco deserved to go through as they were the better team. Despite Arsenal dominating the second leg of the encounter, the German World Cup winner feels that all the damage was done in the first leg, where Monaco beat Wenger's team 3-1 at the Emirates Stadium.
"The best team went through. Monaco deserved it because they played much better in the first leg," Mertesacker said, as quoted by the BBC.
"We came here and tried absolutely everything. We could have scored more than two. We regret the first game," the former German international added.