Arsenal manager Arsene Wenger is confident his players will not be tempted by a move to the Chinese Super League, despite the money on offer from the nascent footballing giant. The January transfer window has been dominated by eye-watering sums being offered from Asia, with the likes of Oscar and Carlos Tevez being seduced by the life-changing money.
The Brazilian Oscar moved from Chelsea to Shanghai SIPG for £60m (The Sun), while Tevez will earn £615,000-a-week while playing for Shanghai Shenhua (The Daily Telegraph). The Chinese government has demanded clubs curb their spending, while the cap of foreign players permitted in each starting eleven in the top flight has been reduced from four to three – yet there are fears money could continue to lure away the world's best players.
Tottenham Hotspur boss Mauricio Pochettino and Chelsea's Antonio Conte have both expressed concerns over the money on offer, and Wenger has become the latest Premier League coach to join that group, stating his own worries over the deals. However, the Frenchman does not expect any of his Arsenal players to be lured to China, given the challenge on offer in Europe.
"That's the danger, that the Chinese offers become the benchmark for Europe," the Arsenal coach told reporters, according to Sky Sports. "You cannot compete with that. "But I still think that, when you're a footballer, the first thing is that you want to play against the best players in the best teams.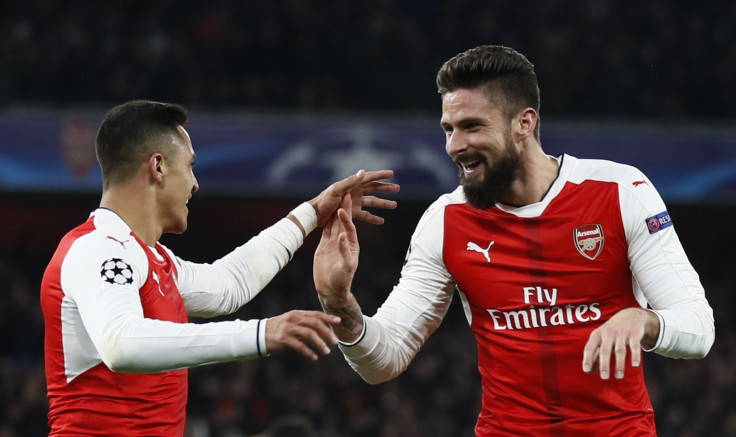 "Of course it's a worry but it happened in Europe before. It also happens when you're at a smaller club. Sometimes we had periods where we could not financially compete with the bigger clubs who took our players away from us. It can happen inside the country.
"My thought is that when you want to be a football player, your first aspiration is to play in the best league, against the best players. That has to be the first target. After that when you are a professional football player you want to combine the fact you can play in the best league, against the best players, for the maximum amount of money.
"I think that combination is the best in England at the moment, so I don't see why the players should leave the English Premier League. But China has moved forward, tries to promote football and I'm happy football becomes very popular in China, but I still think most players, of the big players, will stay in Europe at the moment."
Wenger's comments come amid reports of two of his star players being linked with moves to China. The Sun claimed earlier this year that Sanchez was subject to three separate offers to leave Arsenal, including one from China, while Olivier Giroud has admitted he would be open to a move to Asia, but only after winning the Premier League with the Gunners.