Tottenham Hotspur striker Harry Kane is confident manager Mauricio Pochettino and his teammates will not be tempted by a move to the Chinese Super League despite the big money on offer in Asia. Oscar, John Obi Mikel and Axel Witsel have all swapped high-profile clubs in Europe for a place in the world's fastest growing football league, leaving clubs across the continent fearful they could be the latest victims of the spending spree.
The Chinese government has warned clubs to temper their spending but that has not deterred reports regarding another audacious bid for a player based in the Premier League. The Evening Standard has reported that Tianjin Quanjian are interested in a £80m ($96m) move for Chelsea striker Diego Costa, rumours which come amid his omission from the league leaders' first team to face Leicester City.
Having picked up from where they left off last season, when Tottenham went within touching distance of winning the title before Leicester snatched the championship, several of the club's star players have been linked with moves away from White Hart Lane. But should sides from China come calling in the future, then Kane is confident their premier assets will not be tempted.
"People are going to speculate about that but you can see how good a shape the club is in,'' he said, according to ESPN. "The future is very bright. We've got one of the best managers in the world, if not the best. I'm pretty sure he'd stay [if a Chinese Super League club came in for Pochettino], he's started a project here, we've got the stadium coming, so the future is very bright.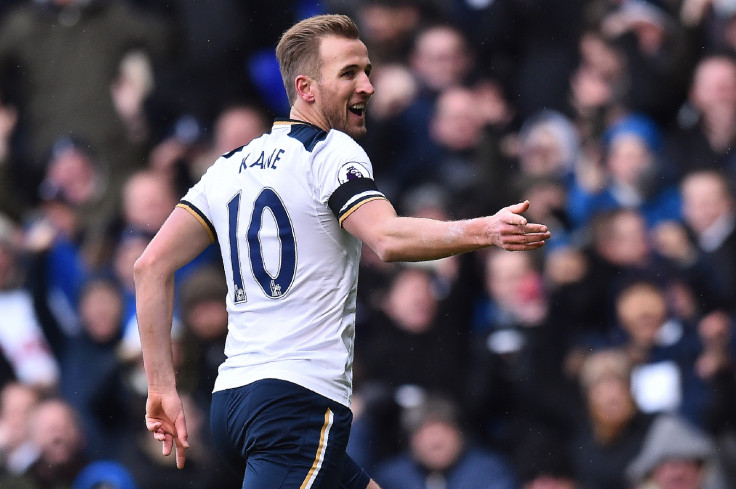 "Performances like West Brom and winning games like that, the next step for us is winning trophies, so hopefully we can do that this season and push us onto the world scale. I'd be very surprised if any of our players went out there, especially within the next couple of seasons. What we've got going on here is something very great and I think it would be silly for the players here whoever maybe come and go not to be part of it.
"There's a lot of money in the game because of how good the Premier League is and other leagues around Europe. Players are going to choose what they want to choose. Either they're going to go there and earn some good money but a lot of players I think will stay and the ambition is to win the Premier League and win trophies to play in the best league in the world.
"I think that drives more players than most so I don't think it's that much of an issue. The Chinese league are trying to do all they can to make their league as good as ours. So you can't fault them for that, that's their choice and like I said it's down to the players and what they want to do. But I definitely think the ambition to win Premier Leagues, especially for the young players, will definitely drive them more."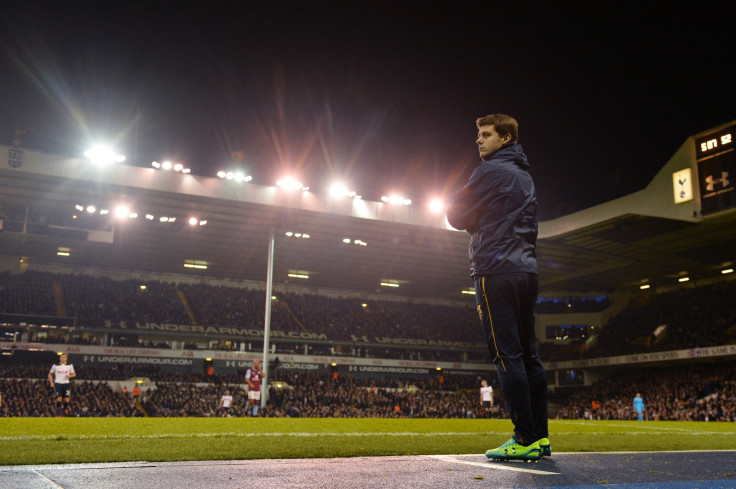 Manager Pochettino has delivered contrasting messages regarding the Chinese Super League, initially expressing the belief that no Tottenham player would risk moving to Asia. But the Argentine boss has now suggested that clubs cannot ignore the investment and that the transfer market has been "broken" by the recent spending. Midfielder Mousa Dembele has also indicated he would be prepared to move to China in the twilight of his career.
"My reaction was [one of] indifference because, luckily it is not my problem, it's not my business," Pochettino told ESPN. "You know, what can you do when an offer like this arrives? From a country that is like that? It's crazy money. It looks like they broke the market, if it's true what we read in the media. If it's true, it's unbelievable, unbelievable. But we will see what happens, and [there's] nothing to do.
"Every player is happy and part of our Tottenham family, I think we have a very good atmosphere around the club, our supporters are amazing and I think this is a very good mix between the club, the supporters, the players, the staff. I think it's amazing day by day how we feel, how we live on the training ground, that is important thing in the end to try to win big things, to fight. It's an advantage for us."