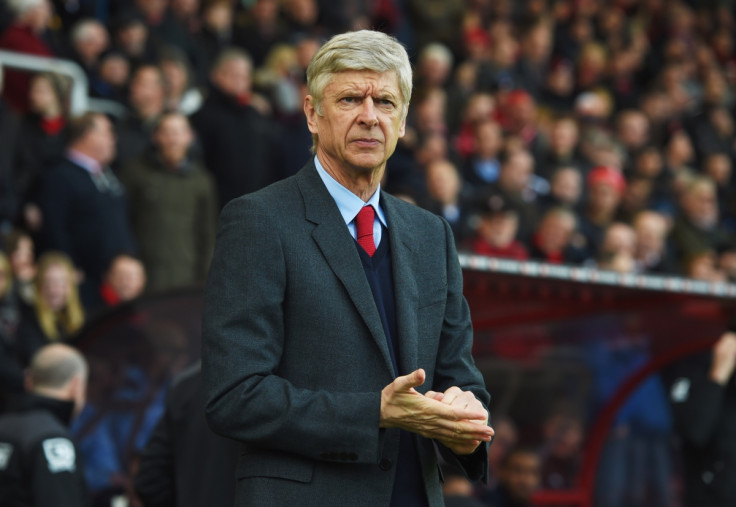 Arsenal manager Arsene Wenger has confirmed he blocked Mathieu Debuchy from joining Manchester United during the January transfer window. The 30-year-old defender was linked with a loan move to Old Trafford, but Wenger was not willing to do business with a direct rival.
Debuchy ultimately joined Bordeaux on loan until the end of the campaign. The player recently admitted he was "disappointed" by Wenger's decision, saying the chance to play for Manchester United would have been "magnificent".
"I hope that's not surprising to you," Wenger told a pre-match press conference about his decision to block the transfer. "You loan players to clubs who don't have resources, not direct rivals."
Debuchy has been overtaken by Hector Bellerin as Arsenal's first-choice right-back and admitted he was eager to play for United when the opportunity arose. "Yes, at the end of the transfer window [United] came in," Debuchy recently told Canal +. "They contacted my agents. I was disappointed, obviously. If I had the chance to go to Manchester United it would have been magnificent.
"Unfortunately it wasn't the case. I discussed it with the coach too, who said that obviously he couldn't help out a rival."
The France international also admitted he was disappointed by his lack of playing time with Arsenal this season. "I'm a little bit annoyed by [Wenger]. It's his choice [not to give me playing time]. I came back well this summer, I had a good pre-season," he said.
"I was able to talk to him to know my future at Arsenal. He said that I would have game time and that we would discuss it in December. Unfortunately, I didn't have this game time."