The agent of Genoa goalkeeper Mattia Perin has claimed that Arsenal are among a number of European sides interested in the youngster.
Perin is currently on a season-long loan at Pescara where he has been earning rave reviews despite the newly-promoted club currently sitting bottom of the table on just 21 points.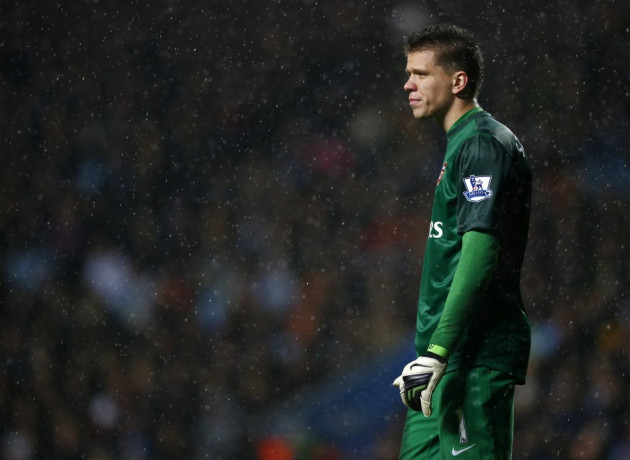 The 20-year-old's ability to excel in a struggling side seems to have caught the eye of a number of European clubs and it seems as though Arsenal are one of the sides potentially interested in securing his services.
His agent, Matteo Roggi, believes Arsenal will be competing with the likes of Barcelona and AC Milan if they decide to try and sign the goalkeeper.
Current Arsenal number one Wojciech Szczesny has come under fire this season for making some high profile errors, but there seems to be little competition for the Pole. Lukasz Fabianki has not played a single game, while Vito Mannone and Damian Martinez are not deemed ready to hold the no.1 spot.
Arsenal have also been warned that the Italy Under-21 international will not come cheap as his agent believes that Genoa would demand in the region of £17million.
"There are many clubs interested in him: Arsenal, Barcelona, AC Milan. It has also been said about Juventus, Napoli and Roma," Roggi told tuttomercatoweb.com.
"Currently, however, there is only one certainty about Mattia's future: he will return to Genoa at the end of his loan and there is a mutual intention for him to spend at least one season in a Genoa shirt.
"Just a month ago we extended his contract until 2017 and Mattia's cost is at least €20million. I am 99 per cent sure he will be Genoa's goalkeeper next season."
Perin has been a regular for Italy at youth level and has earned comparisons with national icon Gioanluigi Buffon but has always played down comparisons.
"Goalkeepers like Buffon are born once every 40 years," said Perin. "Between me and Gigi there is only a 20 year difference, therefore it is unlikely that I will reach his level."