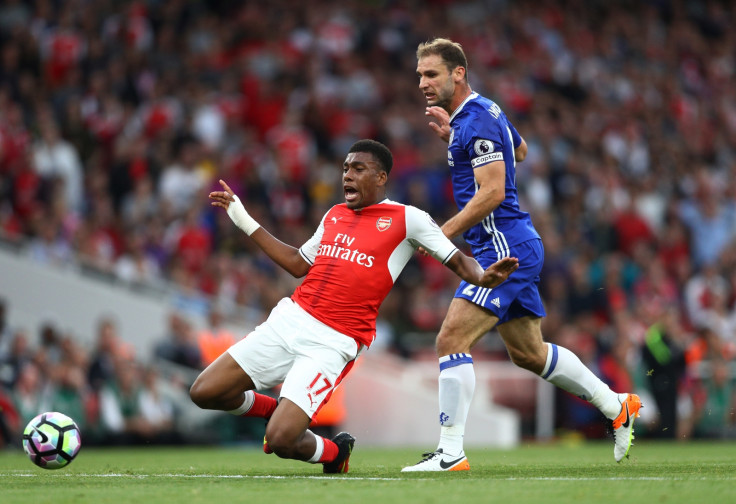 Arsenal midfielder Alex Iwobi wishes the Premier League club would have allowed him to represent Nigeria at the 2016 Olympics in Rio. The 20-year-old star was blocked by the Gunners from appearing at the Games in August because it would have ruled him out of the start of the domestic campaign.
The highly-rated Arsenal youth graduate has confessed he wanted to play for his country in Brazil. "I would like to have played in the Olympics – doing that would have been a big thing for me," Iwobi told the London Evening Standard.
"If I had gone, I would have missed a couple of Arsenal games at least and the boss [Arsene Wenger] didn't want that. I wish I did go but at the end of the day I did what the boss wanted and I am happy to be where I am. If I had gone, I might not be where I am now."
Iwobi has become an integral part of the Arsenal side over the last 12 months and played in the Gunners' 3-0 win against Chelsea at the weekend. But Iwobi has insisted he refuses to get carried away by his own success at the Emirates Stadium.
"I don't even look at how far I've come. I wouldn't say I'm in a daze right now but I'm just enjoying it as it comes and whatever happens, happens," the Arsenal youngster shared.
Iwobi is the nephew of Nigeria legend Jay-Jay Okocha and has revealed how his uncle has helped to guide him through the early stages of his professional career. "When I was growing up, he helped me a lot on the pitch," Iwobi said ahead of Arsenal's Champions League tie against Basel at the Emirates.
"[Okocha] gave me game advice a lot but the older I am getting, he is helping me off the pitch more so I can be professional and focus on the football. He's always telling me what could happen, what you are about to face. He always says 'concentrate on the football first – the rest is just luxury stuff that comes with it'."