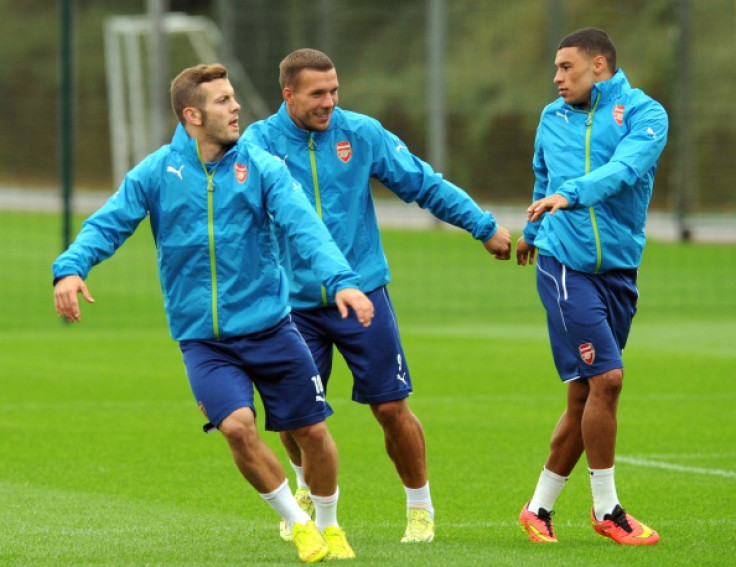 Arsenal have been handed a major boost with reports suggesting that midfielder Jack Wilshere will be fit for the Gunners' crucial Champions League clash against AS Monaco.
According to the Mirror, the English midfielder, who had underwent a minor ankle surgery has recovered and is set to join first-team training on Monday.
Wilshere has been out of action since November after undergoing ankle surgery for an injury he picked up during Arsenal's clash against Manchester United at the Emirates Stadium.
Following his recovery from the initial injury, it looked like his nightmare was set to continue after the manager revealed that the midfielder had to undergo yet another surgery to remove a pin that was hurting his ankle.
However, the procedure was said to be a minor one and the Englishman is on the mend and the club staff are confident that Wilshere will be fit to face Monaco on March 17.
Arsenal lost 3-1 at home to the Ligue 1 club in the first leg of the Champions League tie and will have to put in a herculean effort if they want to progress in the competition.
News of the return of Wilshere will be like music to the ears of Arsene Wenger, as it gives him an opportunity to rotate his midfield players and give the likes of Santi Cazorla and Francis Coquelin a breather.
Meanwhile, the Gunners holding midfielder Coquelin has thanked the manager for giving him a run of games, and he points to that as the main reason for his return to form.
The Frenchman was on the brink of leaving the north London club, but a spate of injuries meant he was retained at the club, which has in turn seen him step up and make that defensive midfield role in the team his own.
"I never got the chance to have the run of games. The manager gave it to me and I can show for the first time what I'm capable of," Coquelin said, as quoted on Arsenal's official site.
"It's not to be big-headed, but I've always had confidence in myself. I knew I could do good things and he's given me the chance, so now I can show it."
"Every footballer has been asked questions. Sometimes you're down, sometimes you're up and you need to grab your chance when it comes. That's what happened with me, I'm very happy with it and I'm trying to keep my place in the team," the French midfielder added.