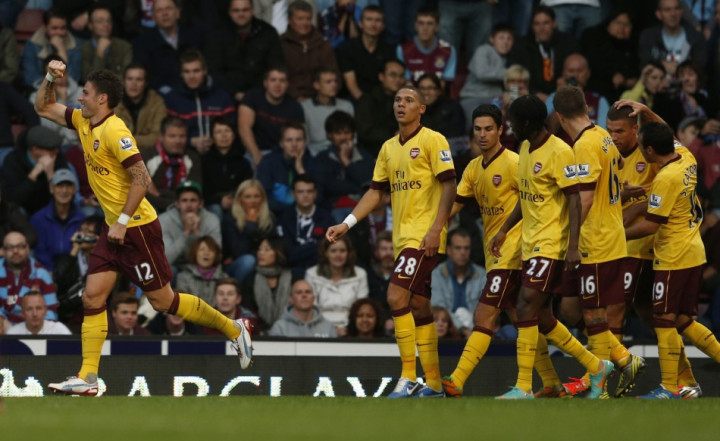 Arsene Wenger has revealed the Gunners' 3-1 defeat of West Ham United has suffused the club with self-belief and helped the team believe a genuine title challenge is possible. Arsenal came from a goal down to beat the Hammers but still trail league leaders Chelsea by seven points.
"We started with a lot of questions raised about the team. We have now played seven games and the belief in the squad is that we have a chance. Of course we now need to do it week after week. The spirit and quality are there. It is about how consistent we are now," Wenger told the club's website after the West Ham game.
At present, Arsenal are fifth in the league, with 12 points from seven games. They could drop back to seventh by the end of the seventh round of games, depending on results for Manchester United (to play Newcastle United) and Tottenham (to play Aston Villa), but that does not faze Wenger.
"It was important for us to respond well and after our defeat against Chelsea, we won against Olympiakos on Wednesday night. We had a difficult game three days later and we knew today a draw was not good enough for us. We went for it," the 63-year-old explained.
Arsenal have already played three of their main rivals this season - Manchester City, Chelsea and Liverpool - and have come away with four points from a possible nine. The West Ham game, therefore, was a crucial one, as Wenger pointed out. The fact they fell behind to an early Mohamad Diame goal could have been the cue for the club to implode, as they have done in the past. However, to their credit, the team re-grouped and immediately went on the attack, with new signings Lukas Podolski, Santi Cazorla and Olivier Giroud looking very threatening.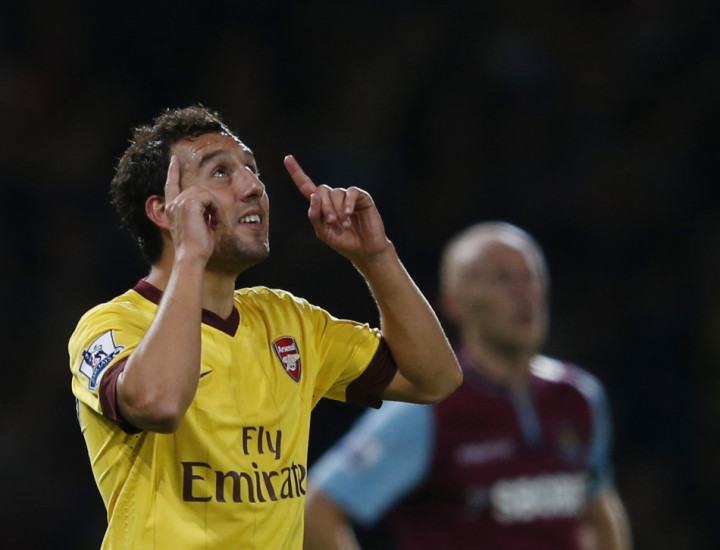 Furthermore, Wenger will be doubly pleased with the West Ham result - the game saw 25-year-old Giroud score his first league goal for the club, prodding home a low cross from Podolski to level the score just before half time.
"He was good today. He had the physical presence and scored the goal. That will help him a lot I think to adapt very quickly," Wenger said afterwards, adding the forward only needed confidence to become a truly unstoppable goalscorer.
Meanwhile, Spain international Santi Cazorla continues to draw the plaudits, after the World Cup winner orchestrated the win over West Ham and capped his display with a stunning long-range curler to score the third goal.
"He's come in to the Premier League and taken it by storm - he's our conductor. His goal was fantastic - I don't even know what-footed he is, to be honest!'' England international Theo Walcott told ESPN. Walcott, incidentally, had a fine game himself, scoring his team's second after coming on as a substitute.