Arsenal new boy Olivier Giroud, who arrived at the Emirates from Montpellier at a transfer fee of £13m, feels that the Gunners can win silverware depite the departure of their star striker Robin van Persie.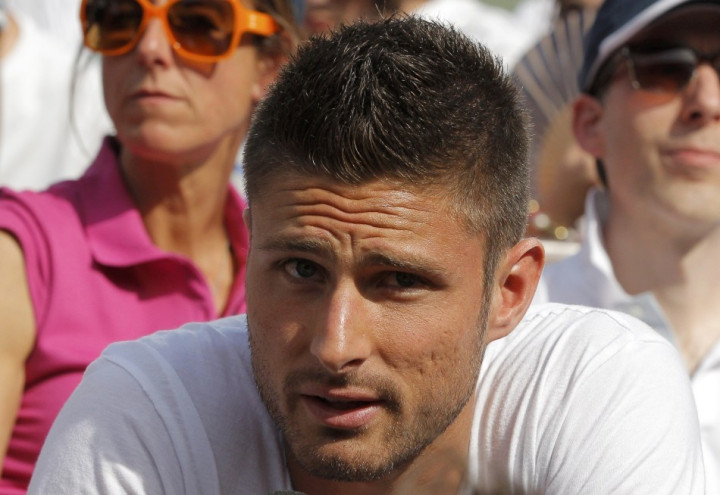 In a report by The Sun, the 25 year old Frenchman refused to entertain comparisons between van Persie and himself, insisting that he brought "something different" to the Emirates.
"I don't have the pretension of saying I will replace him because I have every respect for him as he had an enormous season last year. I wish him good luck for the future but I need to bring what I can bring without being pretentious to say I am here to replace him. That would be very bad," the former Montpellier forward stressed.
The French international top scored at his club last season, with 21 strikes, to guide them to the Ligue 1 title and is confident of repeating that sort of form in the Premier League. However, he did warn against inconsistency and said he believed that was why the club has failed to win any trophies in nearly a decade.
"Now I have a chance as Robin left. So I will get more time to play and I need to assume the responsibility. In fact, I must. Because that is my chance and I have to take it. The ball is in my court and the show must go on. Arsenal are capable of playing great matches but, on the other hand, some games can pass them by. We must gain in consistency," he explained. The most obvious recent example of which must be the tame 0-0 draw against Sunderland, at home, on the opening day of the 2012/13 Premier League.
Giroud concluded by emphasising his delight at signing for Arsenal and pointed to a list of club legends (all Frenchmen, incidentally) like Thierry Henry, Robert Pires and Patrick Vieira as his inspiration for coming to the club.
"I always had a preference for Arsenal. I was so happy they were there until the end. Maybe we don't have the means of great clubs like Man U or City who can construct a team of 'great players'. We will fight with our means and I am convinced we will have a beautiful season," he added.