Arsene Wenger cut a frustrated figure after Arsenal's 0-0 draw against Sunderland at the Emirates. The Frenchman looked visibly grim and unhappy on the sidelines at the lack of cutting edge displayed by the Gunners, who were playing their first match in over 18 months without Robin van Persie to call upon. Despite creating a number of chances, neither Lukas Podolski nor Olivier Giroud managed to find the back of the net.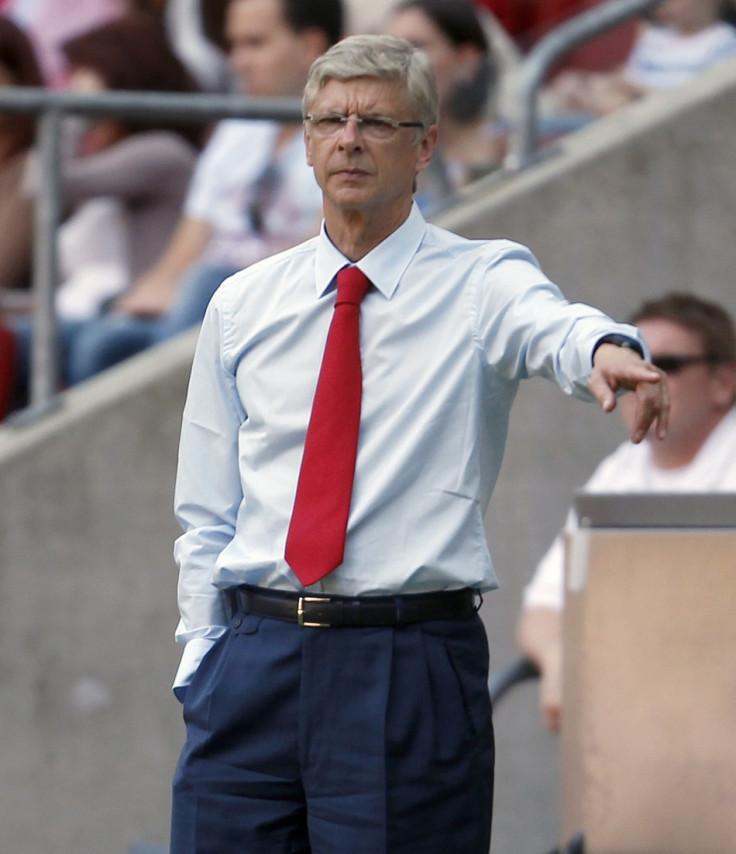 Sunderland could be forgiven for doing the only thing they could, in the face of an attacking onslaught - they parked the bus - and they did that well. However, when a player of Giroud's quality is presented with a goal-scoring chance on a plate, after a beautiful reverse pass by fellow new signing Santi Cazorla, you'd expect him to score. The forward showed good vision to time his run but, when it counted, his shot was weak and hit straight at Simon Mignolet, the Black Cats' grateful goalkeeper. Podolski fared little better, with Sunderland's strategy forcing him to drop deeper in order to get attacking momentum going.
However, there were a few positives on the day. The first is that Cazorla is a world-class player. His passing and vision were second to none and he provided a host of chances to score. A few more displays like this and the Gunners faithful will be comparing him with Manchester City's David Silva.
The other positive was the performance of Ivorian international Gervinho. The 25-year-old has been shunted to the sidelines this summer, with all the focus on van Persie, Podolski, Giroud and Cazorla, but if Arsenal are to have a good season, his pace and work rate down the flanks will be needed. Carlos Cuellar and Kieran Richardson were both kept on their toes as Gervinho switched flanks and declared himself willing to take his marker on directly.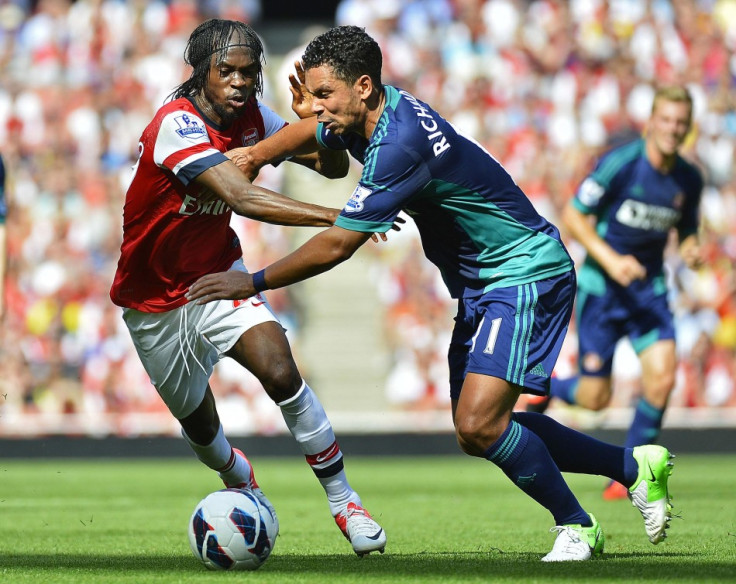 As for the result, while it clearly did not impress Wenger, he did admit he expected performances to improve once the team returns to full match sharpness and fitness. As ever though, the Gunners' defensive shape let them down on more than one occasion, the most notable of which was an innocuous pass from Lee Cattermole that saw Stephane Sessegnon through on goal after just ten minutes; only a brilliant save by Wojciech Szczesny kept Sunderland out.
"We played with a good spirit. We were serious, we put the effort in. Our basic fitness is all right but we lack sharpness and fluency at the moment to be dangerous in the final third. The few chances we had, we couldn't convert them. Sunderland always play the same way against us, in the final third and defensively, and if you're not sharp enough to make the difference early in the game it becomes difficult. They defended well, they defended the whole game very well, and we lacked something - sharpness and also quality and accuracy in the final pass," Wenger said after the game.
The 62-year-old also conceded that he needs to figure out how to beat teams employing similarly defensive strategies and praised Cazorla.
"The formula didn't work with three strikers up front and we were not well balanced, we didn't create enough because they blocked our midfield. After that it was difficult for us. We need to be more creative in the final third. I think it's difficult not to be pleased with him [Cazorla] because he played on Wednesday night, the whole game in Puerto Rico. All the chances were created by him, basically. Giroud had a great chance on his right foot. I think he had more time than he thought and we expected him to score that one, of course," the Frenchman added.