Kujtim Mustafi, the father and manager of Arsenal target Shkodran Mustafi, claims there are at least two clubs interested in signing the Valencia defender this summer.
He does however insist Liverpool are not one of them, following claims Jurgen Klopp's side are in talks with the 24-year-old.
Arsenal were forced to start 20-year-old Rob Holding and 21-year-old Calum Chambers at the heart of defence in their 4-3 defeat to Liverpool on the opening day of the Premier League season.
Per Mertesacker is a long-term absentee with Gabriel also sidelined with an ankle injury. Laurent Koscielny was deemed not match fit, having only recently returned to training following an extended summer break.
Speaking at a press conference on Thursday, Arsene Wenger insisted the club are working hard to bring in more players, but the The Mirror understand Gunners are yet to match Valencia's €25m (£21.6m, $28.1m) for Mustafi.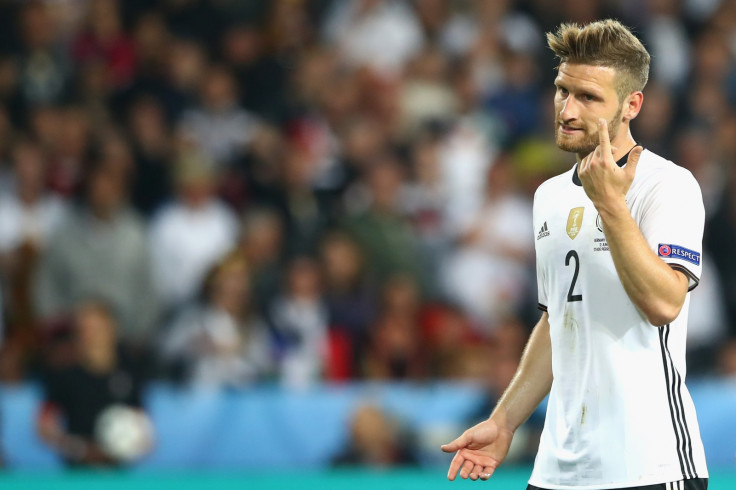 The La Liga find themselves in a position where they must sell at least one player to balance the books, but Arsenal's failure to agree to their demands has seen other clubs enter the fray.
Kujtim Mustafi told Goal: "Very soon you will know about the future of Mustafi." He added "two or more clubs are in negotiations" but that Liverpool have "absolutely no interest" in the Germany international.
Wenger has come under pressure again after another summer of frugal spending but insists the club will be active in the final weeks of the transfer window.
"We are working very hard. You are convinced that I do not want to spend the money," he told a press conference on Thursday (18 August). "But I want to reassure you we are ready to spend the money we have, as always, but not the money we haven't got. It is not my money. Buying calms the fans down of course. It is important to spend money but it is even more important to spend it in the right way."