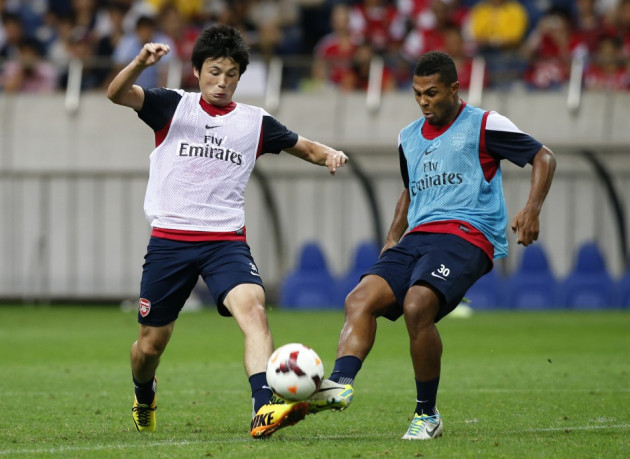 Per Mertesacker hopes Serge Gnabry is given sufficient game time in the coming years after making his Premier League bow for Arsenal against Stoke City.
Gnabry, who made the move from Stuttgart to the Gunners in 2011 and signed his first professional deal with the north Londoners in 2012, replaced started ahead of the injured Theo Walcott.
And Mertesacker believes that the Germany Under 19 international will continue to improve for Arsenal particularly after agreeing a professional deal with the club last year.
"When a young player comes in so unexpectedly, then usually the adrenaline rush is only once since," he told German publication Sport1.
"Then to be on the ball and insert yourself is brave as there are many things to do.
"He is now glad that he has a commitment [to Arsenal] and then he can slowly build up. But as I said, that will happen slowly."
Mertesacker stressed the importance of Gnabry working closely with the Arsenal senior side in order to develop though the defender acknowledged that the 18 year old will struggle for regular first-team involvement.
"It is important that he trains the next two to three years with us, and every now and then gets a game," Mertesacker explained. "But if all are fit, then it is of course clear that it will be very difficult for a young player."
Gnabry might continue to get chances in the absence of Walcott with Arsene Wenger admitting that the club are unsure of the extent of the forward's injury. He currently looks likely to miss England's all important World Cup qualifiers against Montenegro and Poland after picking up an abdominal muscle injury.