Arsenal goalkeeper Petr Cech has slammed criticism of teammate Alexis Sanchez as "disrespectful".
Reports emerged last week suggesting that Sanchez was "laughing" on the bench during Arsenal's 5-1 defeat against Bayern Munich in the Champions League.
The Chilean forward was surprisingly left out of Arsenal's starting line-up for the 3-1 defeat at Liverpool on 4 March, with reports suggesting that the Chile international had been axed from the team after walking out of a training session.
The two incidents have added fuel to rumours that the Chilean forward could leave the Emirates Stadium in the summer.
However, Cech insisted that the pictures appearing to show Sanchez laughing with him on the bench during the Bayern match were misleading.
"It is sad and he was as sad as I have seen him," the veteran goalkeeper was quoted as saying by Sky Sports.
"Unfortunately when you say the sentence, 'had we scored the second goal everything could look different' and then you do 'ooph' (exhale) you know, but in the end the reality is you are 5-1 down and somebody twists it and says you are laughing on the bench.
"I found it very disrespectful to the player. But obviously you can take the picture and you can interpret it the way you want unfortunately.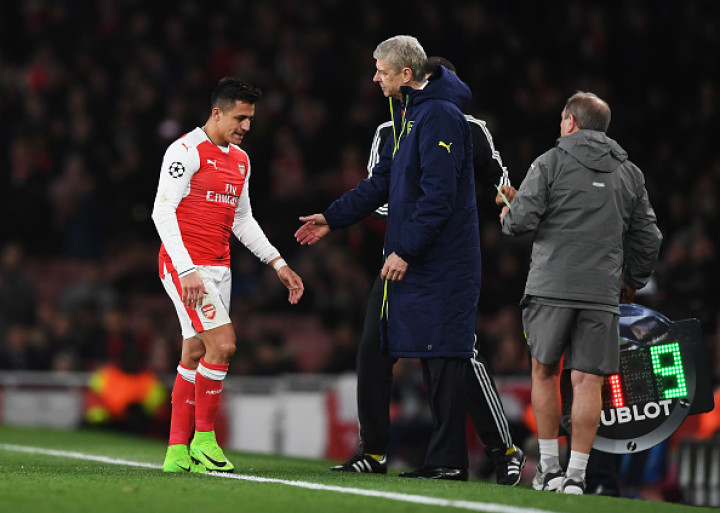 "But we the players, we know exactly what he said and we know how he was hurting and he was as disappointed as anybody else. It is unfortunate and disappointing."
Cech also came to the defence of manager Arsene Wenger, saying that players were equally to blame for the Gunners' poor run of form in recent weeks.
"In a way the manager plays as big part but you as a player are on the pitch," he said. "He cannot make you run if you don't want to he cannot make you make the right decision in the heat of the moment.
"The players obviously have to share the responsibility, everybody has to share the responsibility for the position we are in and everybody has to work to get ourselves out of it."