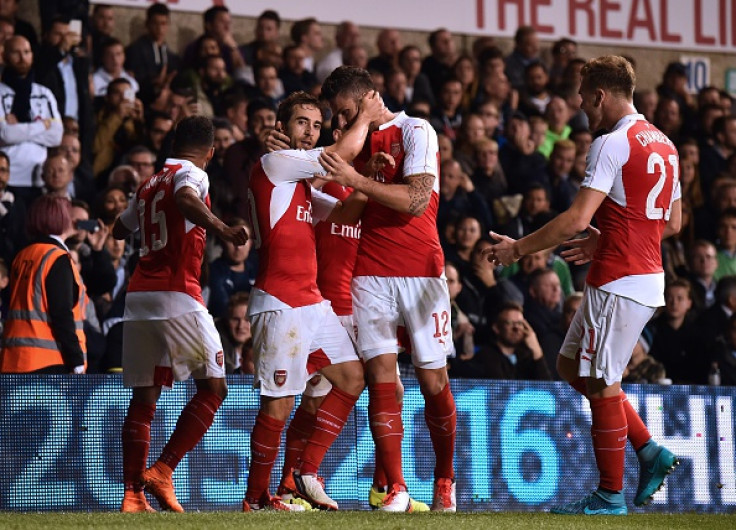 Former Arsenal midfielder Ray Parlour believes the club have the best dressing room atmosphere since "The Invincibles" era. The Gunners won their last title in 2004, when they were unbeaten through the entire Premier League campaign.
The Highbury favourite has revealed that the camaraderie between the current crop of players is the best he has seen in recent years. Although he did admit that prior to the north London club winning back-to-back FA Cup trophies in 2014 and 2015 there were a few clashes and arguments between players at the club.
"I think this is the best dressing room they've had in a long time. The best since Arsenal won the title," Parlour told the London Evening Standard. "I go and train there sometimes and you can see the difference between the atmosphere now and in the past. They had a period a few years ago when there was a lot of arguing among the players and personality clashes," he explained.
"But they've moved past that now and that shows with the trophies they've won. You can't win major trophies if you haven't got a good dressing room."
Parlour is confident that Arsene Wenger has the perfect blend of foreign and home grown talent in the squad to build a successful side to emulate the team from the early part of last decade. However, he admits that the French manager will find it difficult to keep all the players happy during the course of the season.
The 12-times FA Cup champions have seven players competing for two places at the heart of Arsenal's midfield. Injuries to players will play a part during the course of the campaign, making the wealth of options available to the manager a good problem to have.
"I think it's going to be tough for the manager to create space for all those players, but that's a good problem to have."
"Wenger has good characters all over the pitch – [Nacho] Monreal, [Santi] Cazorla, even Mesut Ozil has got much better. And the British players are important, having that core of Alex Oxlade-Chamberlain, Aaron Ramsey, Kieran Gibbs and Jack Wilshere is vital. It's just about getting the right blend," the former Gunners midfielder added.
"We had that blend when we were successful, with the French guys complimenting the rest of the squad. I think he's on the way to having that again."