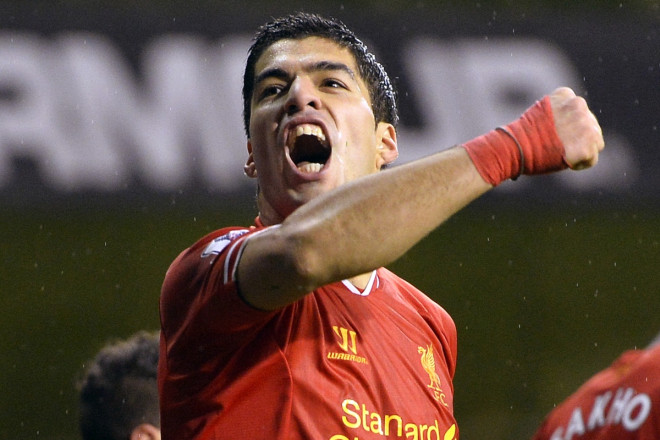 Despite Arsenal's haphazard attempts of meeting his buyout clause last summer, it seems rather safe to assume that Liverpool's valuation of Luis Suarez greatly exceeds £40m plus £1.
While the Uruguayan international remains a largely untouchable figure on Merseyside it is in the nature of the modern football fan who diets on season-long transfer sagas and Football Manager to speculate how much it would cost to buy one of the best players on the planet.
After Arsenal's summer bid for the striker was met with nothing but disdain those outside the Liverpool boardroom were left none the wiser in guessing how much a prospective club would have to fork over for Suarez. The manner at which John W Henry was dismissive over his release clause suggests his value is as elusive as ever.
And without the benefit of inside information as to the inner workings of the boardroom IBTimes UK consider the facts and statistics that saw the three most expensive players of last summer break records and determine where Luis Suarez stands in the current market.
The summer transfers that saw Radamel Falcao move to Monaco (£50m) Edinson Cavani to Paris Saint Germain (£55m) and Gareth Bale (£85m) to Real Madrid act as the benchmark when speculating what fees the most coveted players in Europe could fetch. Suarez comfortably sits atop that list. In realistic terms, these three players led the market in being the best money could buy and with good reason.
Goals
Given Suarez had enjoyed just two full seasons at Liverpool prior to last summer, let's consider the return of these three players in that same period, where they produced the form that commanded their respective club record fees last summer (stats gathered from WhoScored).
In league and European competition, Falcao netted 53 goals in 70 appearances with four assists to his name for Atletico Madrid in 2011/12 and 2012/13 La Liga campaigns. Cavani meanwhile garnered an even more fearsome reputation for Napoli in that time, making 82 appearances and scoring 64 goals while chalking up nine assists.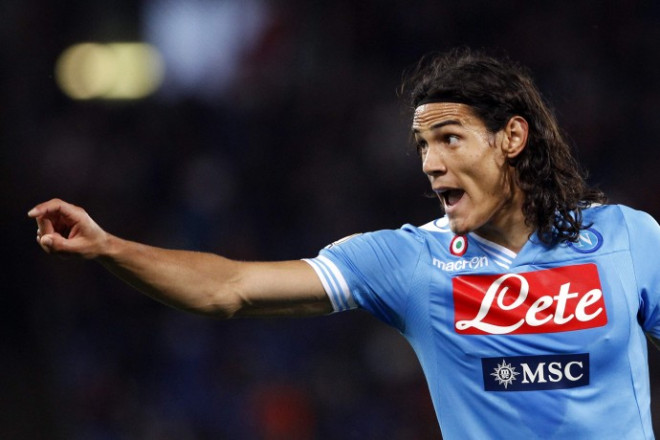 And prior to breaking the world transfer record, Bale scored 33 goals in 77 appearances with 18 assists during those two seasons for Tottenham Hotspur, bearing in mind his transition from traditional wide man to all-powering forward in that time.
How did Luis Suarez match up? The former Ajax star scored 37 goals in 69 games from August 2011 to April 2013, adding eight assists along the way. But perhaps the most telling point lies in his haul this season. Suarez's simply obscene haul of 24 goals and 10 assists in just 23 appearances dwarfs those of Bale (24 appearances, 14 goals, 11 assists), Cavani (27 appearances, 18 goals, four assists and Falcao (17 appearances, nine goals) this term.
The Liverpool striker's return was hardly paltry in his first season in England and in a short time has morphed into a return that betters an average of a goal a game. And it shows little sign of abating. Suarez also stands as the undisputed best player in his squad, the same which cannot be said for the aforementioned trio. In this respect, Suarez's valuation arguably overshadows them.
Contracts
Logic dictates that a player who signs a long term deal with the club is a player who is harder to lure away. A basic equation that follows the formula of modern football transfers is that as time counts down on a player's contract, the more attainable they become and for a smaller fee.
In Falcao's case, the Colombian did not sign a new deal with Atletico during his two seasons in the Spanish capital, having agreed a five year deal upon his arrival in 2011. Cavani signed a new five year contract with Napoli just a year prior to his move, but the inclusion of a release clause reflective of the fee he would eventually go for suggests the idea of that new deal was a mere price tag for Europe's elite bears credence.
Similarly, Bale signed a four year contract in June 2012. In what is probably an accurate depiction of modern football, lucrative contract renewals ultimately meant nothing in Tottenham and Napoli's attempts to retain their players, but were effective methods of commanding huge fees.
After the confusion surrounding the existence of a clause in his previous deal there has been no indication that Suarez's new four and a half year deal signed in December has anything similar hidden away, leaving the club free to mull over their own valuation with precious little his suitors can do to change that. In that respect, a fee exceeding those Cavani in particular went for would certainly not be unfair.
Club Performance
The fee a player can fetch based on their goal scoring and perceived loyalty comes with a glass ceiling if the club cannot match the ambition of the player. This was deemed as Liverpool's biggest achilles heel last summer in retaining the services of their talisman but did it affect our benchmarks before they moved to pastures new?
Tottenham's failure to reach the Champions League last season had a role to play in Bale's decision to move to Madrid. While some will argue qualification will have convinced him to prolong his stay, it would have merely delayed the inevitable given Bale's documented desire to play aboard years before Real came calling.
But qualification for club football's richest prize did little to deter our other two benchmarks as Cavani traded midweek European nights in Naples for the same in Paris while Falcao's opted to sacrifice it altogether in moving to newly promoted Monaco.
Should Liverpool earn qualification for the Champions League coupled with the club's rich history in the tournament, Saurez's valuation will again soar.
Age
Bale was 24 years old when he made his move, Cavani 26 and Falcao 27. At the most basic level a player the better side of 25 represents a more attractive proposition for a club than one on the wrong side, particularly if there are princely sums of money involved. Having turned 27 in January, Suarez's valuation theoretically drops in this respect.
Conclusion
Taking into consideration Suarez's superior form, his recent contract renewal and likelihood of him leading Liverpool back into the Champions League for the first time in eight years; one can safely assume Liverpool's valuation eclipses those of Cavani and Falcao, a figure approaching £60m.
The fact that the Uruguayan is three years off 30 arguably supresses talk of fees reaching the level of Bale and Cristiano Ronaldo's moves, but asking a Liverpool fan or Brendan Rodgers this question is likely to result in a far simpler response. Priceless.