Arsenal must rest their big players in their Champions League last-16 second leg against Barcelona to keep them fresh for the Premier League title race, former Manchester United defender Rio Ferdinand has said.
A Lionel Messi brace gave Barcelona a 2-0 win against the Gunners in the first leg at the Emirates, putting the Catalan giants firmly in control of the tie. Arsene Wenger's side have lost on their last two visits to the Nou Camp and Ferdinand thinks they would be better served by prioritising the Premier League.
"You might as well wash your hands with it and just move on and try and sort out the league," Ferdinand, 37, told the Independent. "I would [rest big players]. As players you always want to go and play at the Nou Camp, but I think Arsene Wenger has to be thinking about the league. They've got to go there and beat Barcelona 3-0, I don't see that happening at all."
Chelsea backing
Ferdinand feels fellow London side Chelsea have a better chance of progressing in the Champions League, despite a 2-1 away defeat for the Blues in the first leg against Paris Saint-Germain. "It'll be a hard game but they're capable because they're experienced," the ex-Manchester United captain observed.
"They've been there before, they know how to win, they know how to grind out results. I think Chelsea will do well in that tie."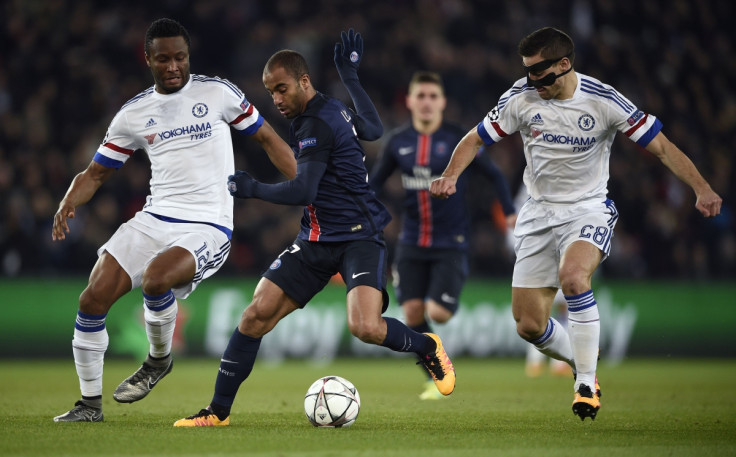 The 37-year-old added that he was underwhelmed by French champions PSG's performance in the first leg in Paris. "Before that game the other day I was looking forward to seeing them play, I thought they'd have a good chance, I definitely thought they'd be semi-finalists and be a threat. But they disappointed me a little bit in that game, they weren't as convincing as I expected them to be. I'm waiting to see if they can click and see what they're made of really."
Chelsea host PSG in the Champions League round of 16 second leg at Stamford Bridge on 9 March.