Arsene Wenger revealed he was on the verge of substitute of England international Jack Wilshire, in the game against Manchester United, but the fact the Gunners were forced to stay on the offensive throughout the game meant he decided to risk playing the 20 year old through the match.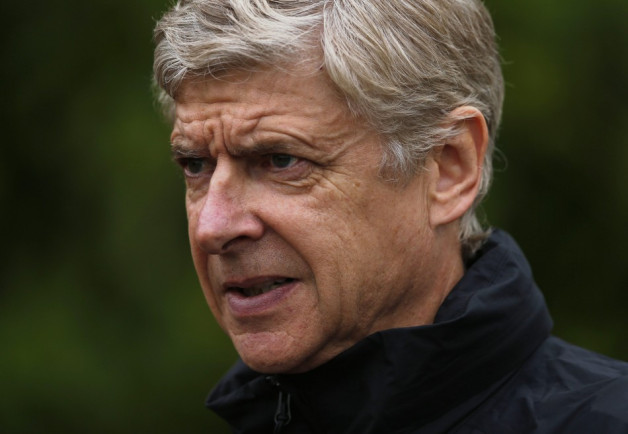 "Yes, of course [I thought about replacing Wilshere]. But we were in a position where we had to attack and I had no offensive central midfielders on the bench as well," the 63 year old manager explained.
Unfortunately for Wenger, Wilshire was forced off the field eventually, after picking up a second yellow for a challenge on United left back Patrice Evra. The dismissal effectively ended any hopes of an Arsenal comeback and marked the second successive red card for Wenger's men at Old Trafford; full back Carl Jenkinson was shown a red last season, when Sir Alex Ferguson's side recorded the infamous 8-2 win over their arch-rivals.
Wenger to Interrogate Santos
Meanwhile, Wenger has hit out at left back Andre Santos over the Brazilian's shirt swap with former Arsenal striker Robin van Persie. The 29 year old asked for and received the Dutch international's jersey as the players walked off the field for half time and Wenger is reportedly furious at what he sees as a lack of commitment to the club.
The Mirror reports Wenger will grill Santos over the incident. Santos, who is covering for the injured Kieran Gibbs, is already the target of dislike from Gunners fans, over what they believe is poor form and a distinct lack of defensive capabilities. Meanwhile, the former Arsenal captain scored early in the game against the Emirates club, to lead Manchester United to a 2-1 win at Old Trafford.
Santos' action has also brought criticism from former Scotland and England internationals Alan Hansen and Alan Shearer, respectively. Wenger is believed to have spoken to Santos during the half time break at Old Trafford and is likely to drop the player from the squad for the Champions League group stage game against Bundesliga side Schalke 04 in the midweek fixture.