Sao Paulo president Juvenal Juvencio has revealed that he is confident that the club will be able to sign Arsenal midfielder Denilson on a permanent deal in the summer.
The 24-year-old is currently in the middle of a second year-long loan with the Brazilian club and has clearly impressed as it seems Sao Paulo are now keen to secure his services on a permanent basis.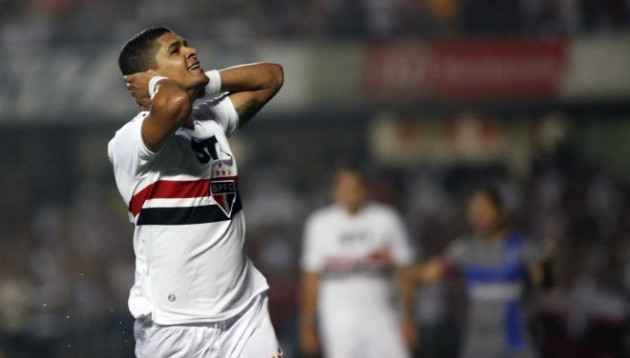 Denilson helped the club win the Sudamericana last month and has already made 80 appearances since joining in the summer of 2011.
It has become clear that Arsenal manager Arsene Wenger no longer sees him as an important member of the squad and it is unlikely that they will stand in the way of the player joining his boyhood club.
Denilson did make more than 150 appearances for Arsenal after joining from Sao Paulo back in 2006 and was a regular in the first team in the 2008-09 season when he made 37 appearances in the Premier League.
However, he began to see his first team chances become more limited in the following years and Wenger agreed to allow him to return to his native Brazil.
The midfielder has admitted that he would be "annoyed" if a deal was not agreed as he has spoken of his desire to remain at the club, rather than returning to Arsenal where he is unlikely to feature.
While it seems a deal will be agreed he may have to wait until the end of the Premier League season before he officially becomes a Sao Paulo player.
"It's still too early. We'll see if we buy him, but not now, rather in the middle of the year," Juvencio told Gazeta Esportiva, as reported on Sky Sports.
Arsenal paid £3.4million for the midfielder in the summer of 2006 but it is unknown how much they would now ask for the Brazilian.