Arsenal shareholder Alisher Usmanov 'not in talks' with Stan Kroenke over sale of 30% stake
KEY POINTS
Russian billionaire insists his own offer for Kroenke's 67% share remains on the table.
Usmanov says he sees his stake as an "important aspect in protecting the best interests of the fans in the club".
Uzbek-born steel magnate could consider selling to a party that shares his vision for the Gunners.
Russian billionaire Alisher Usmanov has firmly denied suggestions that he is in discussions to sell his 30.04% stake in Premier League giants Arsenal to majority shareholder Stan Kroenke.
Reports in the English press on Tuesday (3 October) suggested that Kroenke had made an offer of almost £525m ($696.7m) to buy out Usmanov, with whom he has never seen eye-to-eye, and increase Kroenke Sports & Entertainment's (KSE) shareholding to around 97%. It was subsequently claimed that the Arsenal Supporters' Trust (AST) had urged him not to complete such a transaction amid concerns over a full takeover by the divisive American.
Responding to those rumours in a statement released on Wednesday afternoon, Usmanov, who does not have a seat on the board at Arsenal and saw a £1bn bid for Kroenke's 67% stake rebuffed in May, insisted that he had held no talks and that his own offer still stood.
"In recent days there has been speculation relating to a possible offer for my 30% stake in Arsenal," he said.
"As part of that I can understand the anxiety that these rumours are causing to the fans as reflected by the Arsenal Supporters' Trust. In light of this, I would like to be clear that I am not holding any talks with Mr Kroenke about a sale."
Usmanov increased his stake in Arsenal to 30% in 2016 by buying out business partner Farhad Moshiri, who subsequently purchased a 49% shareholding in Everton.
And while the Uzbek-born steel and telecoms magnate clearly has no interest in selling his shares to Kroenke, he admits he could one day deal with another party provided they share his long-term vision for the Gunners.
"My interest in Arsenal from the beginning was long term and my intention has always been to buy additional shares should they become available," he continued. "This I did with the purchase of the stake of my business partner Farhad Moshiri with which I increased my shareholding from 15 per cent to 30 per cent, and also with my proposed offer for the stake of the majority shareholder which valued the club at some £2bn. That offer remains valid today.
"I have always been and will continue to be an ardent supporter of Arsenal and I see my 30 per cent stake as an important aspect in protecting the best interests of the fans in the club. It has been well documented that I have no say in the running of the club, that my views differ from those of the majority shareholder and that I would take a different approach to delivering footballing success."
He added: "I would like to assure supporters that I am open to various future scenarios - a constructive partnership with the majority shareholder, the purchase of his stake either alone or in a consortium, or if a party appears who shares my and undoubtedly the majority of fans' vision for the club, I could consider the question of selling my stake."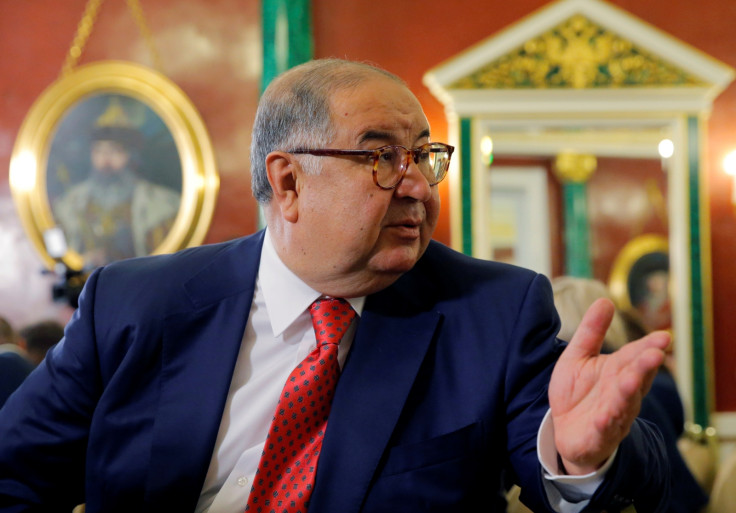 © Copyright IBTimes 2023. All rights reserved.