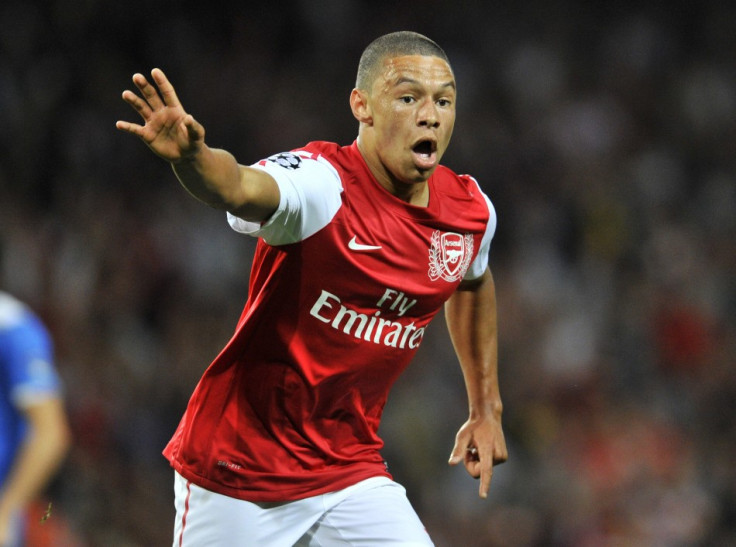 Arsenal midfielder Alex Oxlade-Chamberlain has revealed he has been playing with "discomfort for most of the games" this year, while remaining doubtful about the derby against Tottenham on Saturday 7 February.
The 21-year-old English International moved to North London in summer 2011 from Southampton as a promising star for the future. However, a number of injuries during his first years at the Emirates Stadium hampered his establishment in Wenger's line up until the current campaign.
Even though there is plenty of competence in the middle of the park in the Arsenal squad, the English international has managed to become a favourite for Wenger this season, being the player who has registered more appearances this season - 32 - alongside Alexis Sanchez.
Chamberlain has indeed played 21 Premier League games out of 23 – 16 as a starter – while also playing his part in all six Champions League group stage games.
But the surprising thing is that the former Southampton star has now revealed he has secured those records despite a number of fitness problems.
"I think a lot of that is to do with the physicality, just growing up and becoming stronger definitely helps. It is not necessarily gym work, it is just games and generally maturing. I don't think that until you get to around 24 or 25 that you are fully at your peak in terms of physicality, so I am not there yet," the midfielder said, according to Standard Sport.
"Since my long-term knee injury, I have had quite a lot of injuries this year, with a few niggles and groin problems, but I've played through all of it and even when I've been in discomfort for most of the games, I have been able to manage it. I feel that is holding me back at the moment."
Having missed the last two victories over Brighton in the FA Cup and the trashing Premier League win against Aston Villa, Chamberlain is currently doubtful for the crucial game against Spurs.
But should he manage to arrive on time for the London derby he hopes to improve his goal tally as - having netted just two goals in his 32 appearances - he believes there is much room for improvement.
"I feel I've come on this season in terms of my general performances, contributions and impact on the games. In that sense I've been fairly happy but I know there is a lot more to come from me. It is all about end product — goals and assists — so I know I have got to improve there."
"This year, for the first time in my Arsenal career, when I do get the ball I have the belief that I can run past anyone on my day and that really does help you. I only feel like that because of the way I have grown and how I've developed in terms of running with the ball.
"I think I'm better running with it than I am without. When I look at Theo [Walcott] and the runs he makes off the ball, I think I've got to improve a bit because Theo does it so well. That's where my game has mostly developed. Defending, positioning and stuff like that you learn through experience.
"I think I have come on in that sense. There's more to come from me, more improving that I can do and hopefully will do."