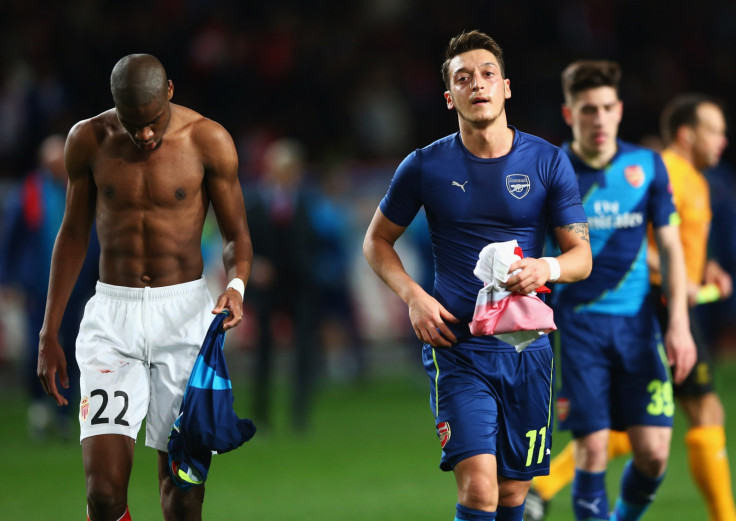 Arsenal star Mesut Ozil has claimed his partnership with Alexis Sanchez "is progressing really well" even though the Chile international has failed to replicate his goal tally at the Emirates Stadium since the return to action of the German playmaker.
Sanchez took advantage of Ozil's injury earlier in the campaign to step in as the leader of Arsene Wenger's side while also becoming the club's top scorer.
The former Barcelona star netted 12 goals and provided seven assists in the 21 Premier League games of the campaign. However, he has failed to replicate those records since Ozil returned to action as a late substitute in the 3-0 victory over Stoke City on January 11.
Having scored a brace and providing an assist against Mark Hughes' side before Ozil came on later in the game, Sanchez has since only netted one goal at QPR in his seven following Premier League games while failing to register a single assist.
Furthermore, the former Barcelona forward also failed to add any goal to his tally in the double Champions League duel with Monaco and as well in the FA Cup matches against Brighton, Middlesbrough and Manchester United.
But the German international has now played down any concerns about whether they can't play together while hailing his partnership with the Chile star.
"[My partnership with Alexis is] progressing really well and you can see that in our matches. He's really important for the team and that shows with the goals - he's scored a lot of goals this season," Ozil said to Arsenal official website.
"You can see it in training too - I look for him when I have the ball because he makes those runs. For that reason, we're happy to have a player like that in our ranks."
Ozil believes that Sanchez eventually makes him a better player, as it also happens with the "impressive" Santi Cazorla - they think before things happen on the pitch.
"[Santi and Alexis] are the type of players that, like myself, think before things happen on the pitch," Ozil told Arsenal Player. "Especially with Santi, you can see that he's playing such an outstanding season for the team and he's so important for us.
"When you look at the whole squad, it doesn't matter if the manager rotates slightly because we can compete as a team, no matter who is playing. That's a big plus for us and that's why we're near the top of the league."