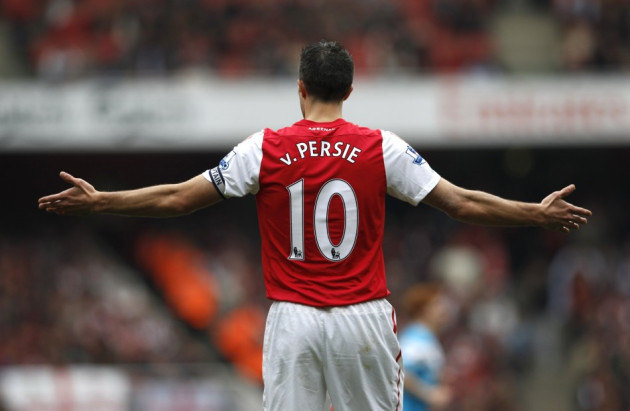 Arsene Wenger has confirmed Robin van Persie will start Arsenal's Champions League match against Borussia Dortmund on Wednesday, as the club look to book their place in the knock-out phase.
The Gunners can secure automatic qualification from Group F with a win at home to the German champions tonight and Wenger will hope van Persie can carry his rich form into Europe.
The Arsenal striker has been the club's standout performer this season, his brace in last weekend's victory over Norwich took his tally to 31 league goals in the calendar year of 2011.
The Dutch international has put his recent success down to an confidence in his right foot. The Arsenal star has enjoyed success with his so-called 'chocolate leg' in 2011 - with his spectacular strikes against Sunderland and Norwich testifying to that.
"The goals are going in and I'm in the zone where things are going well - balls just bounce in front of me and things are coming off, so why not try it," he told Arsenal's official Web site.
"Everything with my right leg started when I was even younger - of course I was lucky to have some talent, but it came to life through hard work on the streets and in training.
"A couple of years later I did the same with my right. I knew for a very long time that my right leg was good enough, but when you're a left-footed player and miss a chance or two with your right then maybe people thing, 'it's his bad leg'."
Wenger left his star forward on the bench for Arsenal's most recent Champions League game, a 0-0 home draw with Marseille, but he revealed van Persie is set to start at the Emirates on Wednesday.
"Robin van Persie started last time on the bench because we had medical concerns," Wenger said. "Tomorrow we have no medical concerns at all so that means he will start."