Arsenal striker Joel Campbell welcomes loan spells, says they help him improve his game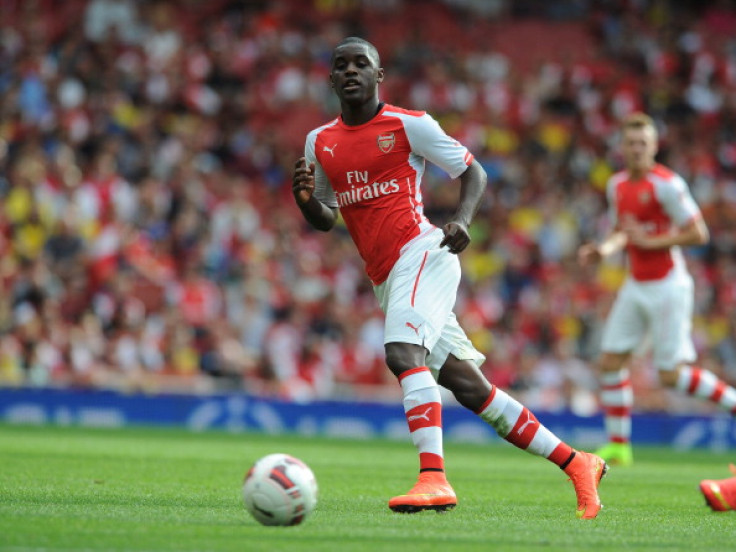 Arsenal striker Joel Campell has welcomed loan spells to different clubs and revealed that he is enjoying his experiences, and hopes that it will help him become a better player when he returns to Arsenal. He is currently with Villarreal in Spain's La Liga.
The Costa Rican international is currently on his fourth loan spell and prior to joining the Gunners, he has spent time with Lorient in France, Real Betis in Spain and last season was with Olympiakos in Greece, where he also got considerable amount of experience playing in the Champions League.
Arsene Wenger is a big admirer of the forward and was keen on keeping him at Arsenal this season following some impressive performances for his country in the World Cup. But with multiple forward options at the manager's disposal, he found it hard to give the young Costa Rican forward regular game time.
This led the manager to sanctioning Campbell's fourth loan spell with the La Liga club, but not before tying him down to a new long-term deal.
The striker has taken this in his stride and believes that experiences of playing in a different league will give him the experience needed to succeed in the future.
"My experiences abroad helped me a lot. At Lorient I had my first spell in European football. I arrived in France aged 18 and I managed to play many games in the league," Campbell told Arsenal's official site.
"One year later I went to Betis in Seville. It was a very positive experience. I played around 30 games in La Liga which is one of the best three domestic competitions in the world."
"Then last season at Olympiacos I competed in the Champions League. I got a lot of confidence from the manager. Michel helped me build my confidence and gave me plenty of freedom to show my game," the Costa Rican striker explained.
"So far I've enjoyed this journey. I'm just 22 years old but I've played in France, Spain, Greece and England. I still have a long way to go but I hope not to get any serious injuries so I can work hard and just continue to improve," Campbell added.
© Copyright IBTimes 2023. All rights reserved.