Thierry Henry has admitted that he would consider going into management at Arsenal, with the Premier League legend saying his love for the club will never go away.
Henry is the Gunners' highest goal scorer of all time, and the 34 year old became immortal at the Emirates when he had a statue unveiled alongside fellow heroes Herbert Chapman and Tony Adams at the stadium.
And though Arsene Wenger is very much the long term managerial option for Arsenal right now, Henry says that at some point in the future returning to the club in a back room capacity wouldn't be such a bad idea.
"You know what? I might," he told USA Today, via arseblog.com when asked about the prospect of management.
"Now do you think I would be a good one? You can never tell. I actually don't know if that would be an option. I know I will be in the game for sure. Why not? Sure.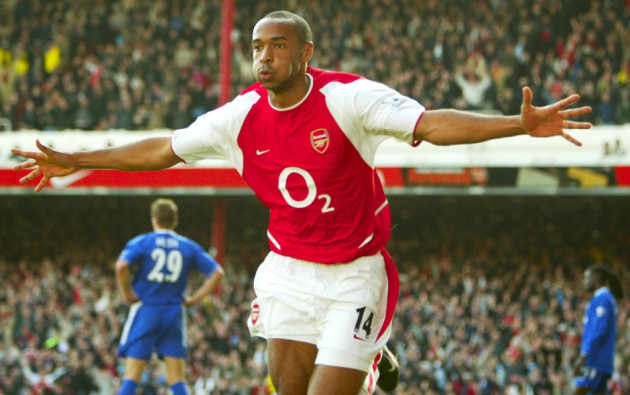 "Everyone knows the love I have for Arsenal Football Club, so you know it goes without saying where. That's a dream."
When Henry agreed a loan spell at Arsenal in January, the striker spoke of not being able to say no to the club where he became the superstar he is today. And the goal he scored against Leeds - his first after his return to the club - was one of the best he can remember scoring.
"It was the first time - put the national team aside - it was the first time I scored a goal as a fan of the team [I scored for]," he explained.
"You know especially the love I have for the club and the love I have for the people working at the club, I said it, I never felt what I felt after that goal in my whole entire career.
"It's too much to describe. I know I've never felt that before."
Henry is currently starring for New York Red Bulls, but when his contract with the club finishes there will no doubt be speculation about another return to Arsenal - particularly after the Frenchman showed in his loan spell with the club just how influential he could be on and off the pitch.