Arsenal: Thierry Henry criticises Mesut Ozil's performance against top clubs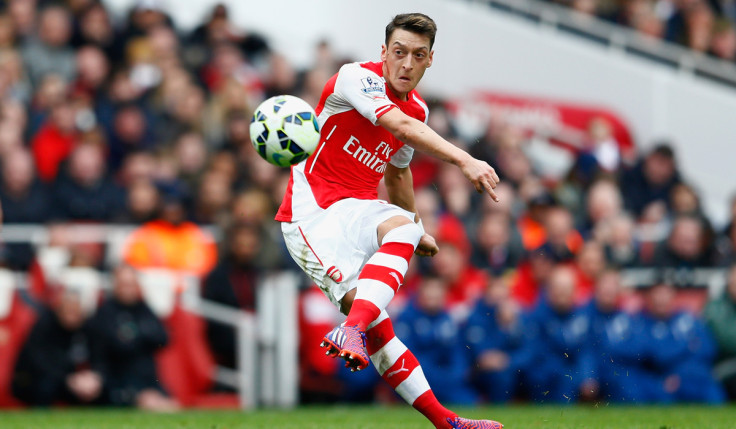 Arsenal legend Thierry Henry has criticised Mesut Ozil for failing to shine against top teams and urged stars to step up regularly for the Gunners.
The German international had a very good start to his Arsenal career after making a switch to the Emirates from Real Madrid in the summer of 2013. However, he saw a dip in form and had picked up in the last few matches.
Ozil has scored four goals and five assists in 17 league appearances this season. However, he has failed to impress against any of the top four teams and Henry believes the German midfielder and others top class player at the Emirates need to be consistent with their performance against the big clubs.
"Players need to perform also. I will single out Mesut Ozil, who made his eighth appearance against a top-four team today," Henry told Sky Sports.
"Zero goals, two assists. That is not enough. Since joining Arsenal he has 14 assists. Now if you look at Fabregas at Chelsea, he has 16 assists in one season."
"At one point, I do think, and I do believe, the players have to step up and stand their game up," he added.
The north London club failed to score as the game ended in a goalless draw against Chelsea on 26 April. The former Arsenal striker believes Arsene Wenger needs to sign four quality players, in order to win the league next season.
Henry believes the Gunners need to strengthen in all areas and has hinted that Olivier Giroud is still not the right player to lead Arsenal's attacking division.
"Arsenal need to buy four players, they need that spine. They need a goalkeeper, they still need a centre-back, they still need a holding midfielder and, I'm afraid, they need a top, top-quality striker in order to win this league again," the Frenchman explained.
"The best example for me today was Chelsea. They struggled last year and they were still competing to win the league. They now have [Thibaut] Courtois, [Nemanja] Matic, Cesc [Fabregas] and Diego Costa."
"For me that speaks volumes, and we saw it today. A team didn't and a team did, and Chelsea are about to win the league," Henry concluded.
© Copyright IBTimes 2023. All rights reserved.