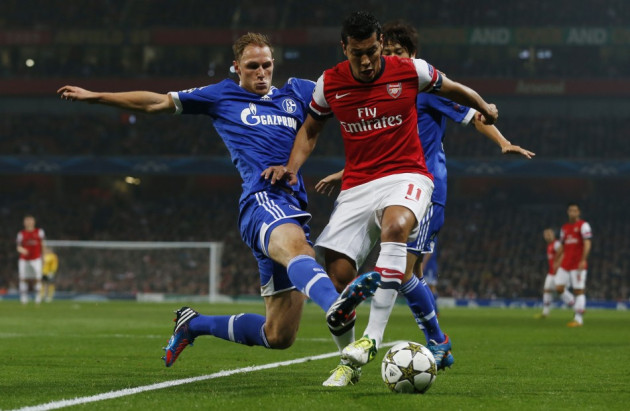 Andre Santos looks set to exit Arsenal this summer with Flamengo confirming that talks are in the latter stages over the defender joining the club on loan basis.
Santos joined the Gunners in the summer of 2011, as one of a host of signings Arsene Wenger made on deadline day to seriously build a squad that lost to Manchester United 8-2 the weekend before.
But the Brazil international struggled to fit into the line-up and as a result spent the second half of the 2012-13 season at Gremio.
He is now back at the Emirates, but Flamengo are hopeful that he can join before the Brazilian transfer window closes.
"The negotiation is well underway, but we have the transfer window problem as it's about to close," Flamengo's director of football Paulo Pelaipe told UOL. "We are waiting for a signal from Arsenal.
"I don't want to talk about optimism or pessimism, as I don't want to make the fans create expectations.
"But if Arsenal accepted to talk with us and listen to offers, I think we won't have problems, let's wait."
Santos' future at Arsenal was thrown into doubt in January when the club signed Nacho Monreal; the Spaniard providing competition for youngster Kieran Gbbs.
Wenger is still believed to be in the market for a central defender, with Ashley Williams topping his summer wishlist, and it appears likely that if an deal is on the table to help cut the manager's wage bill for next season he would be open to listening to offers for Santos.
And as the World Cup in Santos' native country of Brazil quickly approaches, the man who spent time at Flamengo on loan from Figueirense in 2005-2006 will be looking for maximum game time if he hopes to be up for selection for the tournament that Brazil have so many hopes penned on.