Arsene Wenger has revealed he will not allow any more Arsenal players to leave north London and join Manchester United.
The Frenchman allowed Robin van Persie to make the shift last summer and the Dutch international promptly scored 25 goals and created eight more to lead Sir Alex Ferguson's side to a record 20th Premier League crown.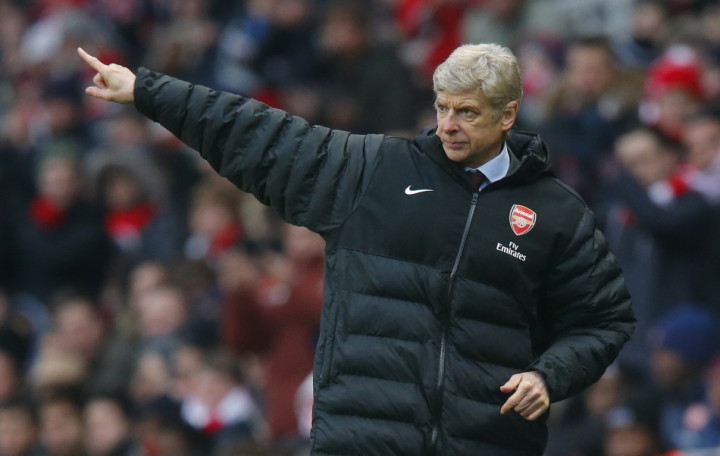 Wenger has received considerable criticism over the decision to sell van Persie to United and despite the obligatory Guard of Honour for the new English champions on Sunday evening and Wenger's comments in the matchday programme calling for "respect" a hostile reception from some supporters indicates there is still anger towards the former captain.
The Arsenal manager was quick to point out that he would not permit future transfers to United and was quoted as saying: "I don't know but he will not sign them from us", when asked about the possibility. However, he stressed he would continue to respect van Persie for his achievements, as would his former team mates. And he isn't the only one: last week, German international Per Mertesacker spoke of the attachment between the Dutchman and his former team mates.
"You want us to make a guard of honour and to respect the champions but you have to accept as well that respect exists after the game. You want to give absolutely everything for the 90 minutes and after the game you can still talk to each other," Wenger explained.
Wenger on Sagna
Meanwhile, the manager also had words of support for French right-back Bacary Sagna, whose foul on van Persie allowed the equaliser.
"He's a player who gives absolutely everything in every game but he made a bad pass. Maybe after that he panicked a bit and wanted to repair too quickly what he did. He has saved us so many times but, unfortunately, this happened today," Wenger explained.
Sunday evening's 1-1 draw drops Arsenal to fourth in the league, following Chelsea's 2-0 win over Swansea City. The two London clubs are joined by Tottenham in fifth place, who are three points behind Chelsea as all three fight for the two remaining Champions League slots.
Chelsea and Tottenham each have a game in hand over Arsenal but must play each other at Stamford Bridge, in a match scheduled for 8 May.