Arsenal transfer news: Arsene Wenger rules out January moves for Karim Benzema and Victor Wanyama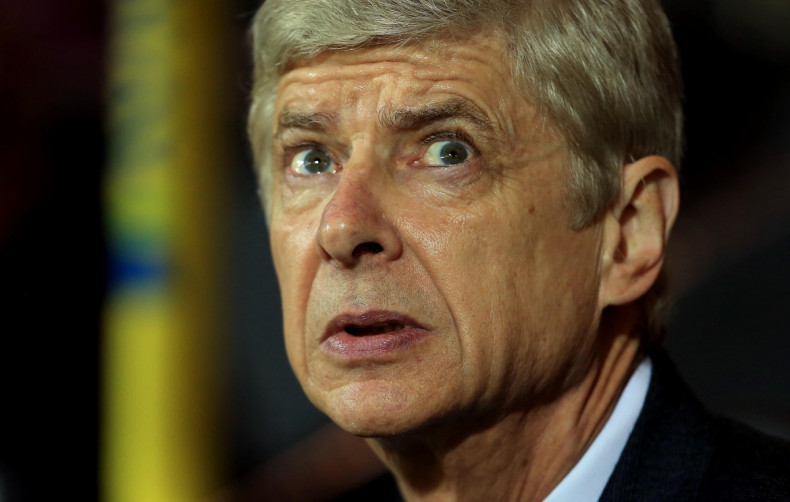 Arsene Wenger has said Arsenal are not interested in Real Madrid star Karim Benzema ahead of the January transfer window as he already has a great striker in Olivier Giroud. The French boss also denied reports over a move for Victor Wanyama, following the Southampton midfielder being linked with rivals Tottenham Hotspur.
Wenger is understood to be a long-time admirer of Benzema, and during the summer window AS and the Daily Mail claimed he was weighing up the merits of a club record bid to sign him for around £46m ($69m). Wenger opted against bolstering his attack in the end, but speculation has re-emerged after AS claimed Real Madrid would dismiss the France international if he was found guilty in the sex tape scandal surrounding Mathieu Valbuena. He has already been suspended by the France national team.
Wenger has come out and insisted that, regardless of Benzema's legal situation, there is no space for him in the ranks at the Emirates after Giroud proved he was a world-class striker with a hat-trick in the 3-0 win over Olympiacos to lead his side into the knockout stages of the Champions League.
"I think it is a legal case and as long as it has not been judged, you have to wait for the judgement. At the moment he cannot play because he is under investigation and as long as he is not cleared, he should not play," the boss said, as quoted by Standard Sport. "We just said that Olivier Giroud is a great striker, so we cannot buy Karim Benzema!"
"I think [Giroud] is in that league because he plays for one of the best clubs in Europe and scores goals. If you look at the number of games and the number of goals, you have to give him credit. He's not only a goalscorer, he's a guy who puts work in for the team. I think he's among the best strikers in Europe," Wenger continued.
"He has gone through this calendar year with ups and downs but overall it is typical Olivier Giroud. That means when it doesn't work he puts effort in. I believe recently, especially recently, he has come back with an improved game and with his finishing. Wednesday was one of his best performances on all fronts, I must say."
The Daily Mirror, meanwhile, claimed that Wenger has identified Wanyama as his top target for the January transfer window following the recent injuries to Francis Coquelin, Mikel Arteta and Santi Cazorla. The reports added that Spurs had a £12m bid rejected from Southampton in the summer, so the Gunners will need to go over the £15m barrier to secure his services.
But Wenger said: "I rate the player but we are not on the case." Even so, the French boss remains open to bolstering his squad in January should an opportunity arise.
"I have already answered that question," he said. I will go out there and see what we can do but at the moment we have a whole December to go in a good position in the Premier League. So it is important for me that we don't lose more payers because we are short and that everybody contributes fully, like we did on Saturday and Wednesday, and have that consistency in January."