Arsenal star Bacary Sagna has sought to commit his future to the club and put an end to speculation linking him with a move away from the Emirates. The 30-year-old has been linked with Ligue 1 clubs Paris St Germain (PSG) and Monaco, after reports of disagreements over a contract extension.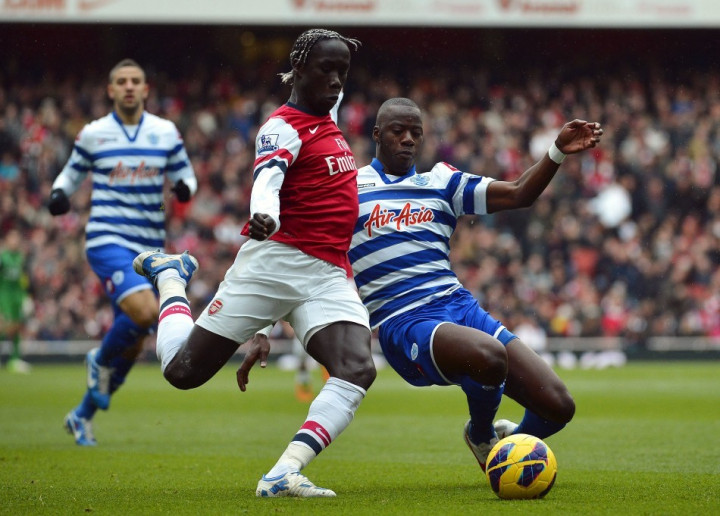 Sagna's contract expires next year and although there has been no talk of an extension being signed, the player has insisted this means little and he is looking forward to the new Premier League season.
"I enjoy playing for Arsenal. I love my team, and I always give my best. I'm still here. Many people were talking about me going back to France but I'm still here and I'm looking forward to a big season with Arsenal," he told the Guardian.
"Last season was difficult. I only had one year left and people were looking at that and maybe thinking I would leave. But I tried to stay as calm as I could. Now I will work hard in pre-season and have a good season for Arsenal," he added.
The past 18 months have been problematic for Sagna, with broken legs ruling him out for most part of 2012. The rise of youngster Carl Jenkinson at right-back has further complicated the Frenchman's return to a first team slot at the Emirates.
Nevertheless, despite the injuries and the competition, Sagna started 25 Premier League games last season and made 31 appearances overall.
"It's been very difficult for me physically. I was out for four months. I went out to Qatar to do my rehab, then I came back and had to start all over again. It was not easy because the injuries take a lot from you," he explained, adding, "But I'm looking forward to coming back, being at my best and helping the team again. I'm looking forward to the new season and a new start."
The news should boost Wenger and fans, for it will allow the former to focus all his attention on signing one of three marquee strikers linked to north London - Real Madrid's Gonzalo Higuain, Manchester United's Wayne Rooney and Liverpool's Luis Suarez. And Sagna is excited by the prospect of any one of these three joining the club.