Arsenal Plan to Hijack Manchester United's Move for Dortmund Playmaker - Report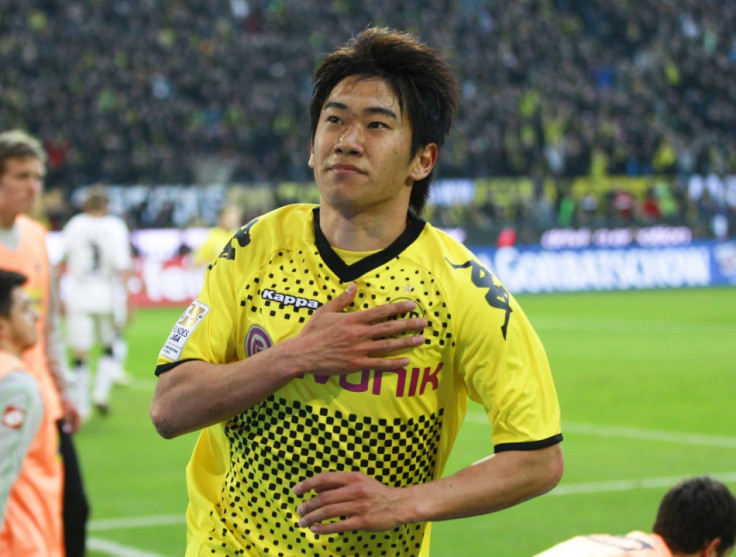 Arsenal manager Arsene Wenger has turned his attention to Borussia Dortmund playmaker Shinji Kagawa, according to The Sun.
The Japanese international has stated his intention to leave the Bundesliga and move to England this summer and has been strongly linked with a host of potential destinations, most notably Manchester United. And it is now understood that Arsenal have also entered the race for the 23-year-old's signature.
With Russia captain Andrei Arshavin believed to be on his way out of the London club and Israel skipper Yossi Benayoun also set to leave the Gunners after his one-season loan deal from Chelsea, Wenger wants to bring in an attacking midfielder in the summer.
Kagawa has enjoyed a highly successful time in Germany, winning back-to-back league titles in his first two seasons at Dortmund. He has also proved very effective in front of goal, managing 28 goals and 12 assists from 70 appearances.
The midfielder is not likely to cost Arsenal a hefty fee as he has only a year left on his current contract with the German champions and could be available for a cut-price deal of £5 million, reads the report.
Arsenal visit West Brom on Sunday for their last match of the season. The Gunners need a win to secure third place and the automatic Champions League qualification for next season. However, despite the pressure Wenger seemed in an upbeat mood when asked about the game.
"We have known final days like this before. Games where we've played for championships, or to qualify for the Champions League. It's a fantastic opportunity for us that we want to take. We are used to coping with that," Arsenal.com quoted the Frenchman.
"At the end of the day, it's playing football. If we have more of the ball than West Brom, we'll have more chances to win the game. That's what we'll focus on. Just be faithful to the way we want to play football," Wenger added.
Arsenal could have secured the third spot weeks ago but they failed to register a win in the last four matches. But Wenger said he is happy that the club still have their fate in their own hands.
"Three months ago, everybody would be happy to go into the final game [in this position]. The Premier League is difficult. We came from a deep position in the league but, if you look at the way we've been to be where we are today, I think it's remarkable," the Gunners manager stressed.
© Copyright IBTimes 2023. All rights reserved.