Arsenal Waiting for Right Time to Announce Van Persie's Future
Robin van Persie's future will not be confirmed till the end of Euro 2012.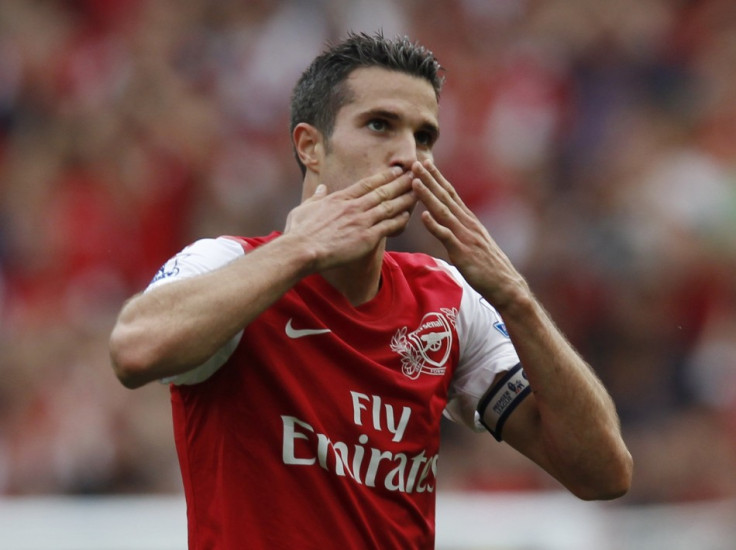 Arsenal chief executive Ivan Gazidis has admitted the future of the Gunners' captain Robin van Persie will not be revealed until after the end of the summer's 2012 European Championships and added the club would make an announcement at the right time.
The talismanic Dutch striker has only a year left on his contract with the London club and was quoted as saying he would reveal his future at the end of the 2011/12 Premier League campaign. However, it now appears the player will further delay his decision.
"Robin sat down with us at the end of the season and we had a good discussion. What we agreed at that meeting was that we would keep all the discussions we had over the summer to ourselves and make announcements when it is the right time. We have to respect the fact we have agreed to keep that among ourselves. Robin is clearly focused on the Euros at the moment and we wish him well, and at the right time we will make the right announcements," Arsenal.com quoted Gazidis as saying.
The player was voted PFA Player of the Year and was the Premier League's top goal scorer last season with 30 goals. He has been linked with moves to Manchester City and Juventus, among other sides.
Gazidis also insisted the Gunners had enough funds in the transfer kitty to compete for the best players in the market. The north London side has been criticised in recent seasons for failing to spend big on signings, while allowing key players, such as Cesc Fabregas and Samir Nasri, to leave the club.
"We don't take money out of the club, all of it is reinvested and as we develop our commercial revenues, all of that money goes back on to the pitch and enables us to compete at higher levels. Where we are aiming to be is at the very top table of clubs in the world and compete for the best talent. Our overriding priority is to make sure that we get the right pieces in place. The key for us is not the volume of signings we might make, but that the signings we make add something to the squad," Gazidis added.
© Copyright IBTimes 2023. All rights reserved.