Former Bordeaux assistant manager Jean-Louis Gasset has advised Lyon midfielder Yoann Gourcuff to leave Ligue 1 and join a club abroad, in order to get his career back on track.
Gasset worked with Gourcuff during Bordeaux's title-winning 2008/09 season, in which the France international played an influential role. The playmaker moved to Lyon in 2010, for a fee around €22m [£19m] but has since struggled with injuries and form, managing just 19 Ligue 1 starts in the last two seasons.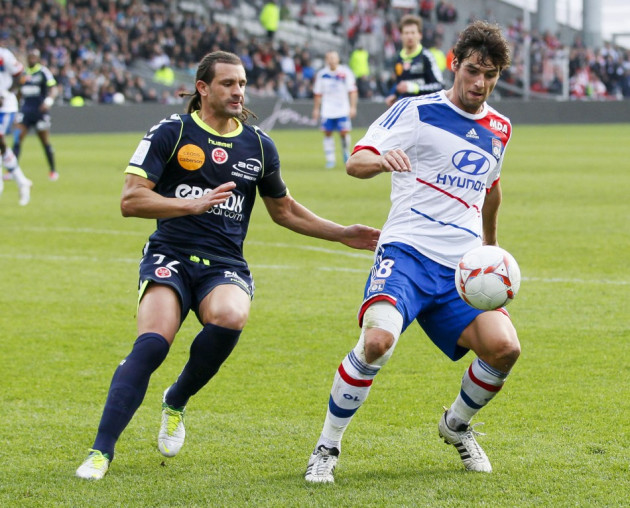 Arsene Wenger has remained an ardent admirer of Gourcuff over the years and the midfielder was again linked to Arsenal in the January transfer window, though a deal did not materialise. And the player's former coach feels the 26-year-old should grab his next opportunity and make his way out of France, to escape his critics and revive his career.
"He should go abroad so that people leave him alone. In France, as soon as he takes his shirt off, everyone takes a photo of him. Let him re-find the joy of playing that he should have at his age," Gasset said.
"It takes time to talk about Yoann Gourcuff's case. He produced some nice things on the pitch at Bordeaux. He gave us the impression that he had the qualities and the potential to be a key player in French football. A guy with the talent and the looks to make a career, but things seem to be difficult for him since he moved to Lyon," the ex-France assistant coach pointed out.
Gourcuff's contract with Lyon runs out in June 2014. The midfielder, who has 29 senior international caps to his name, also impressed at former club Rennes but struggled to establish himself at Lyon and also during his stint at AC Milan.
"Yoann has character, but he's a boy who needs to speak about things and be happy. He's passionate about football. He could talk to you for hours about it. But if he feels he doesn't have people's confidence and he goes into himself, he doesn't produce anything. He needs confidence," Gasset added.