Pressure Not A Problem For Arsenal Signing
Olivier Giroud says he wants to use the pressure at Arsenal
Olivier Giroud is looking forward to the pressure that comes with being a striker in a Robin van Persie-less Arsenal, with the Frenchman hoping to use it as extra motivation to show the fans that he is completely committed to winning a trophy with the Gunners.
Giroud made the move to the Emirates long before van Persie made his move away, with Arsene Wenger continually insisting that the hitman wouldn't be a straight replacement for the Holland international.
And after Arsenal stand scoreless over their first two matches of the season, to Sunderland and Stoke respectively, Giroud says he will handle the pressure to be successful before the campaign comes to an end.
"I think you need a little pressure," he told the Arsenal website. "There can be good pressure and there can be inhibitive, bad pressure that prevents you from expressing yourself on the field.
"I am ambitious but everywhere I go I need a little adjustment time before I am completely integrated.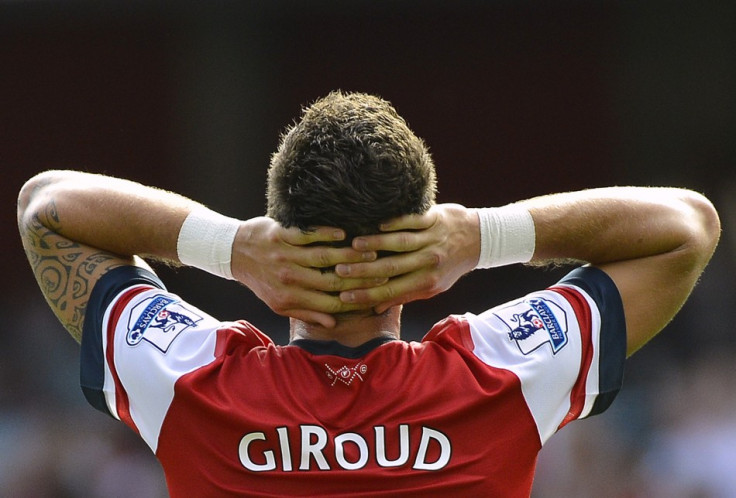 "That is what's happening right now at Arsenal. I'm discovering a great atmosphere and a great club so I'm very happy."
While many have compared both Giroud and Lukas Podolski to van Persie since they made the move to Arsenal, Giroud says he won't be aiming to be a direct replacement for the prolific goal scorer. Instead, he wants to be a player who achieves a great deal with the club in his own right.
"I'm not the kind of person to put negative pressure on my shoulders," he explained. "It's true that Robin had a very, very good season last year but I'm not here to make everyone forget about him or to replace him.
"I only want to take my place, gradually make my mark and win over the hearts of the fans.
"In our way, we are two different players. He spent eight years here and had a very good season last year; I need a little adjustment time but I hope to make my mark as quickly as possible. And I hope to score a lot of goals."
© Copyright IBTimes 2023. All rights reserved.