Arsenal defender Bacary Sagna has fuelled rumours over a possible exit from the club after the end of the season. The Frenchman declined a one-year extension on his current contract, which expires in 2014 and has been linked with a move to Paris Saint-Germain and Monaco in the summer.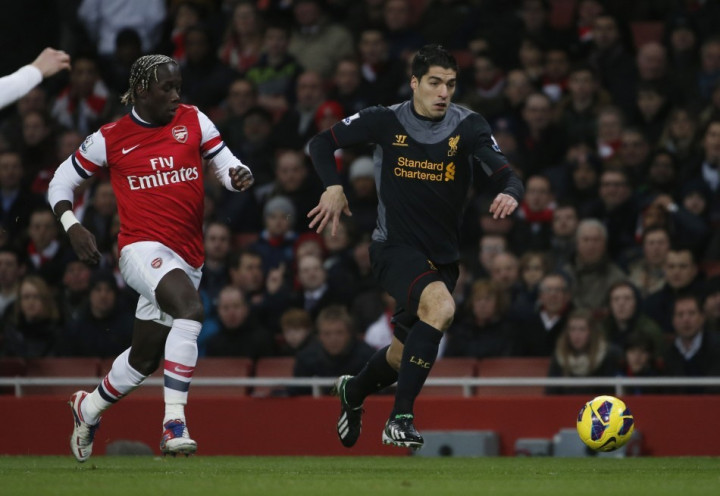 The 30-year-old has refused to rule out a move back to France and reveals that he is honoured by the interest shown in him by the Ligue 1 Champions. The defender has not been in great form this season and has received stick for his performance against Manchester United where his lack of concentration allowed United to draw level at the Emirates. However, the Frenchman has not ruled out extending his contract with the Gunners before the end of the summer.
"Of course it makes me proud to read PSG are interested. They are a very attractive club. Personally I've not been approached by PSG. I don't know if they have contacted my agent or if these are rumours I don't close any door. I could very well extend my contract here in London but equally I could leave at the end of the season. I only have one year left on my contract - we will see. At the moment I am fully focused on Arsenal. I don't know what will happen this summer," he told in an interview with Le 10 Sport.
Arsene Wenger is reportedly unwilling to offer the former Auxerre man a new contract owing to his age and is already looking at possible replacements in the summer. Carl Jenkinson is expected to take over if he leave after the end of the season with Sochaux defender Sebastian Corchia expected to be brought in as back-up. Aston Villa defender Mathew Lowton has also been linked with a move to the Emirates. However, Sagna insists that he will have a talk with the Board of Directors at Arsenal before deciding on a move.
"I have to see the directors again regarding an extension to my contract. Monaco would be a new challenge. I don't close any door to PSG, Monaco or Arsenal. At Arsenal, in the dressing room they tease me every day telling me I will leave to play at PSG. But it is speculation. I don't know what is going to happen," he added.