Arsenalare still hopeful that Mesut Ozil will sign a new deal at the Emirates and are reportedly "very, very close" to reaching a breakthrough in the contract talks.
The German international's current deal at the Emirates will run down after the end of the 2017/18 season. A failure from the Gunners in tying him to a new deal before 31 December will then see the 29-year-old sign a pre-contract agreement with clubs outside England.
According to The Sun, Arsene Wenger's side have not given up hope of convincing Ozil to sign a new contract at Arsenal. His representatives have been in talks with the north London club and are trying to resolve his future for more than a year.
Earlier in October, the German international's agent Dr Erkut Sogut confirmed the contract talks are "going in a positive way". He even stressed that his client wants to continue in the Premier League beyond this season.
A source close to Arsenal told The Sun that Ozil could be "very, very close" to signing a new deal. It is believed the former Real Madrid star is likely to sign a new three-year deal. He is currently earning £140,000-a-week ($187,315 per week) at the Emirates.
Ozil is demanding an improved wage and also a signing-on bonus to commit his future to Arsenal. Wenger's side have set a deadline before the end of this calendar year for the playmaker to commit his future to the club.
Should the ex-Schalke man decide against signing a new deal, Ozil's employers would be looking to offload him in the January transfer window. Arsenal are not willing to lose their star player for nothing next summer. A fee of £15m ($20m) to £20m ($26.7m) should be enough for Arsenal to allow Ozil to leave in January.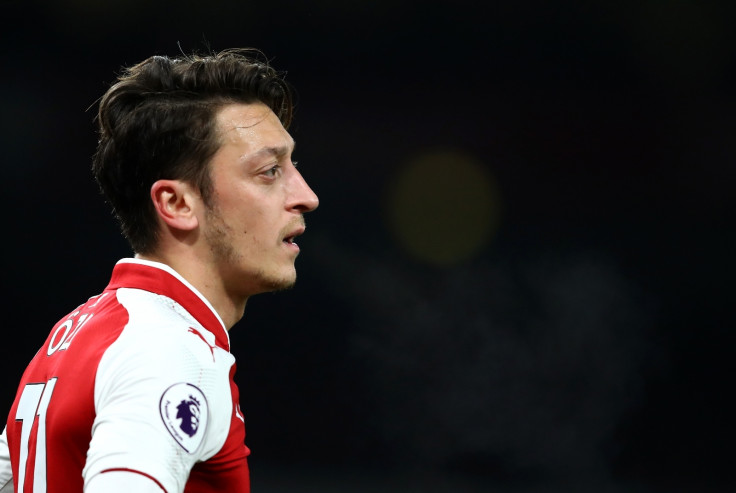 Manchester United manager Jose Mourinho is keen on reuniting with his former player at Old Trafford. The Red Devils will face competition from Barcelona in signing Ozil. Wenger is reluctant in allowing the German join Arsenal's league rivals and is open to the idea of selling him to a foreign club.
According to the Mirror, Barcelona are willing to offer Ozil £350,000-a-week ($466,742 per week) to complete a free transfer to Camp Nou after the end of the season. However, his agent's earlier comments that he wants to continue in England suggests a move to United could likely be a possible destination, if he decides to leave.
Mourinho has refused to comment on the speculation linking Ozil with a move to Old Trafford. When asked if the 20-time English champions are interested in signing the playmaker on a free transfer, the Portuguese tactician said, "No comment."
"That's football. They finish their contracts, Fellaini finishes his contract and there are other important players in Europe in other teams who finish their contracts," he added.
"Sometimes players decide to go in this direction, which is the right that they have. Players have the right to do that and I don't blame the clubs.
"The clubs, they try. They try, they try, but the players have the right to go into this type of situation and in many times it's good for them. Sometimes they can go on a free transfer and they can get huge salaries."