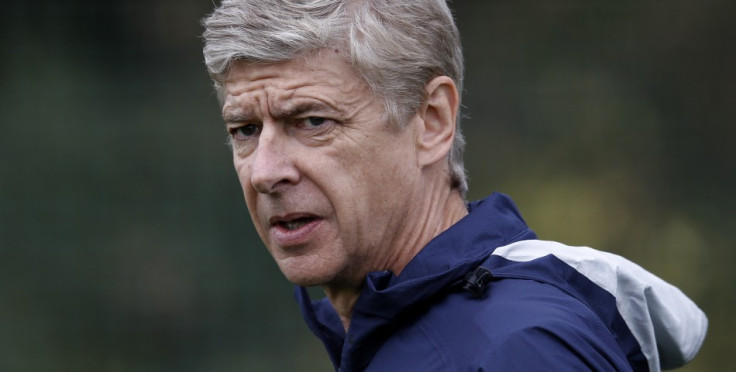 Arsenal are yet to put forward a bid for Javi Garcia, according to his agent, as the January transfer window edges closer.
Garcia had been the subject of a great deal of speculation lately, with the defensive midfielder considered to be a target for the Gunners, as well as Manchester United and AC Milan.
While Thomas Vermaelen has recently made a comeback from injury, Arsenal are still reportedly planning on bolstering their defence in January, as summer signings Andre Santos and Per Mertesacker continue to adapt to the English style of football.
After coming through the youth ranks at Real Madrid, Garcia struggled for game time with the Spanish giants, and made the move to Osasuna in 2007. After a short stint back at Madrid, he then moved on to Benfica, where the 24-year-old has found his feet and scored 5 goals in 57 appearances.
Garcia's ability to play as a defensive midfielder or central defender made him an attractive prospect for Arsenal, but the release clause in his contract with Benfica is said to be worth €30 million, which would no doubt be a record for Arsene Wenger to spend on a player. And the Spaniard's agent, Garcia Quilon, insists that any interest from Arsenal has not been put forward to himself at this stage.
"The only interest from Arsenal in the player is what I have seen in the Portuguese press," Quilon said.
"I can guarantee I have not had any contact with any club about a possible departure from Benfica.
"Javi is happy at the club and he is very happy to stay in Lisbon. He is just thinking about winning the league and playing a big role in the Champions League."
Arsenal will no doubt continue to be linked to defenders as the season wears on, with the club currently boasting an attack that has often outshone their back line. The side's 8-2 loss to Manchester United nearly three months ago showed how badly Wenger needed to prop up the side's defence, and deadline day signing Mertesacker has had trouble keeping up the pace with English forwards.
After Arsenal defeated Chelsea 5-3 at Stamford Bridge, Wenger was again pressed over how he would work on his backline in January, but the manager was coy, insisting that with a fit Vermaelen not much extra support would be needed.
While Arsenal had a poor start to the season, the side are now flying high, winning six of their last seven matches. But the fight for a Champions League spot is tighter than ever, and the side's chances of signing big names will hinge on their positioning in the table in January and beyond.