Arsene Wenger has revealed Belgian international Thomas Vermaelen will remain the club's captain, despite losing his place in the first XI to France's Laurent Koscielny and German international Per Mertesacker.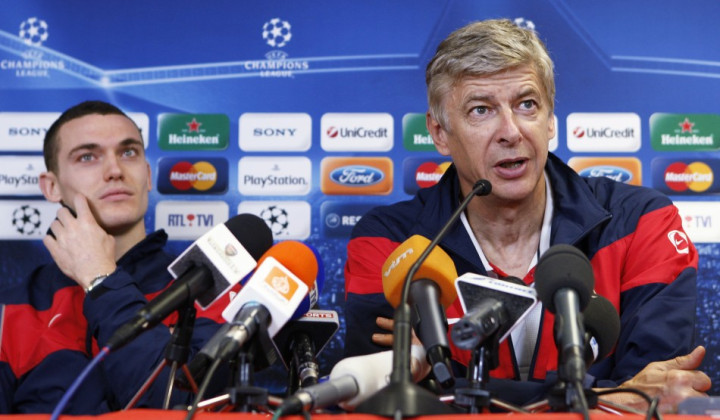 "... certainly, he will still be the club captain. I cannot stick with him now because I think he will miss the start of the season. He had a back problem. He came in with it and he couldn't practice until now," Arsene Wenger insisted.
The 27-year-old Vermaelen's future at the Emirates came under scrutiny towards the end of last season, with reports linking him to Premier League champions Manchester United and Spanish champions Barcelona.
In May, the defender admitted to frustration at the lack of first team football but also hinted he remained committed to the Gunners and would be "ready when the manager" needed him, stressing, "I know my qualities."
The good news is Vermaelen has always had the support of his manager, with Wenger saying in April that Vermaelen would remain at the Emirates despite being dropped for a few games.
Spanish midfielder Mikel Arteta is expected to remain as vice-captain and wear the armband on-field, in Vermaelen's absence.
Gunners Hit Seven in Pre-Season Win
Meanwhile, the Gunners began their season with an emphatic seven goal demolition of the Indonesian national side, in a friendly in Jakarta. The north London side went into half-time 1-0 up, courtesy a Theo Walcott strike after 18 minutes.
The floodgates opened after the break, with first team regulars Lukas Podolski and Olivier Giroud scoring three between them. Youngsters Chuba Akpom, Serge Gnabry and Thomas Eisfeld got on the scoresheet as well.
There was concern at the start, with England midfielder Jack Wilshere missing the game with flu. The 21-year-old is keen to establish himself as a key player for the club following two injury-riddled seasons.
"Everybody came through well and it was interesting to see some young players, who have practised with us. I felt we always played with a desire to play the game that we love to play, with a good pace, with good quick passing and good penetrating football. We still physically have some work to do but overall it's a very positive night for us, with no injuries," Wenger explained.