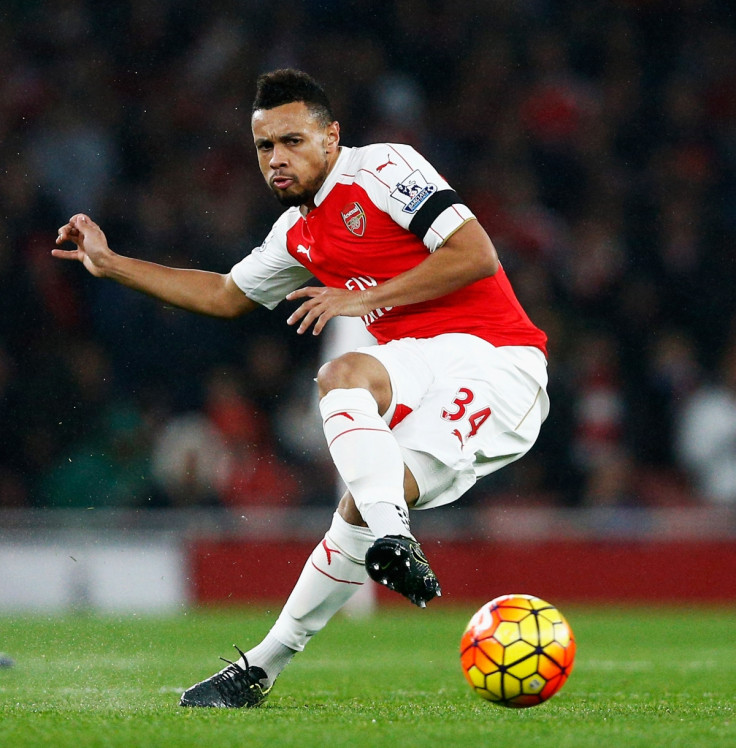 Arsenal manager Arsene Wenger has confirmed that Francis Coquelin and Thomas Rosicky are available for the FA Cup fourth-round game against Burnley on Saturday (30 January 2016) following a long time on the sidelines. The French boss also claimed that Danny Welbeck just needs a "game or two" to be ready to return to action, while Jack Wilshere and Santi Cazorla are progressing well but still "a few weeks away" from a comeback.
The Gunners host the championship side just three days before their Premier League home game against Southampton. Wenger has refused to confirm whether or not he would rotate his squad for the FA Cup encounter.
France midfielder Coquelin has been out of action since November after he had knee surgery following a defeat against West Bromwich Albion on 21 November. Czech Republic international Rosicky is yet to play a game for the first team after suffering an injury while on international duty.
But the boss confirmed that both are back in the squad and fit to play against The Clarets. "Francis is available to play now because he has passed two weeks of full training," he told the club website. "Tomas is also available for selection."
Wenger also provided good news about Welbeck, although admitted that the FA Cup game is still too early for the former Manchester United star to return, having been out of action for more than nine months.
"Danny Welbeck is not completely ready but he is not far [off]. He needs a game or two because he's been out since last April," the boss said. "The Stoke [under-21] game is too soon because he only had one session with the team, and that is too short."
The manager confirmed that Per Mertesacker, who was dismissed during the weekend defeat to Chelsea, would miss the game alongside long-term absentees Wilshere and Cazorla. "Mertesacker is out because of the red card, and everybody else is available, apart from Jack Wilshere and Santi Cazorla. After that it is just a question of selection and decision-making, that is the key," he said. "Jack and Santi are progressing well but they are at least a few weeks away. But these two apart, it is just about competitiveness and match fitness."